Radiant Holiday Gift Guide
By Radiant Health
Published: November 17, 2017
The experts at Radiant bring you the best holiday gift guide for 2017. Find the perfect holiday gift ideas for the #RadiantWo(Man) in your life.
1. Peppermint African Black Soap
Bask in Skin Gourmet's peppermint black soap is made with Potash (Cocoa Pod Ash, Palm Kernel Oil). It is lye free and 100% natural;  Available at www.skingourmetgh.com
2. The Melanin Issue
Our 10th issue is packed with soul- filling stories, mouthwatering recipes and features Yvonne Orji from HBO's hit show Insecure; Available at Barnes & Noble and www.shop.radianthealthmag.com
3. YSWARA Abla Pokou
Named after Queen Abla Pokou of Cote d'Ivoire, This tea is packed with Madagascar vanilla, lemongrass & liquorice giving it a bold citric & sweet flavor; Available at
www.inivaboutiques.com
4. OKAYAFRICA Leaders Tee
Celebrate the revolutionary leaders of Africa with this graphic tee ; Available at www.shop.okayafrica.com
5. ESSIESPICE Essential Sauce Collection
Use these different sauces and spice blend for different applications and become everyone's favorite cook; Available at www.essiespice.com
6. NII OBODAI: Who Knows Tomorrow
If you missed this Lagos Photo Pop-Up Exhibition – don't worry there are always great events happening at SMO Contemporary Art, which specializes in showcasing cutting edge art in non-traditional exhibition spaces, focusing on established and emerging artists based in Africa and the Diaspora. For more information visit www.smocontemporaryart.com.
7. MALĒE Limited Edition Soy Bean Candles 
Escape the daily grind and embark on a rejuvenating aromatherapy journey through Africa with 100% soy bean oil scented candles; Available at
www.maleeonline.com
8. EVA SONAIKE THROW PILLOWS
Bring some colour to your home with this luxury, West-African inspired cushions;
Available at www.evasonaike.com
Download the guide now and start crossing off your list! 
Like what you're reading? Sign up for our free newsletter and never miss a post! Plus get a FREE digital version of our Issue No.06 with sign up.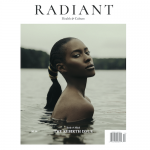 Leave a Comment