Anike Lawal: Creating a Support System for Pregnant Women and New Mothers
By Radiant Health
Published: December 21, 2017
This feature is part of the 2017 Radiant Woman of Action series. See the full list here. 
When Anike Lawal was pregnant with her first child, she looked for a community of other women in the same situation. Unable to find such a group, she decided to create one: Mamalette. Today Mamalette is a thriving community that connects pregnant women and new mothers to valuable, often life-saving information, both online and offline.
The high rate of maternal mortality in Nigeria is connected to many factors, including a dearth of reliable maternal health information. Mamalette fills this knowledge gap by providing advisory support to expectant mothers. The Mamalette website and application offers tools such as ovulation and pregnancy calculators, helps connect women online, and provides support through shared personal experiences. Since the day the platform was born on Anike's computer, it has grown in leaps and bounds, drawing more and more women by word of mouth. The website receives about 200,000 visitors monthly, and its social media pages have received more than 3 million views.
In 2015, the platform moved beyond the internet through the creation of Mamalette Live, a physical event that has been held in three cities across Nigeria. The first event was held in Lagos in 2015 and attracted about 1,000 women. The most recent Mamalette Live event took place in November 2017, again with more than 1,000 pregnant women and first-time parents in attendance. The discussions at the events cover issues such as health, finance, marriage, and other lifestyle-related matters.
In early 2017, after conducting a number of research trips across Nigeria, Mamalette started Mamalette Champions, a group of women working on the ground in different communities across Nigeria to spread the Mamalette gospel of safe deliveries and healthy mothers and babies. The aim of this initiative is to help reach women in remote and rural parts of Nigeria. To date, 45 Mamalette Champions have been trained and are operating approximately 30 motherhood cell groups statewide to discuss maternal health issues.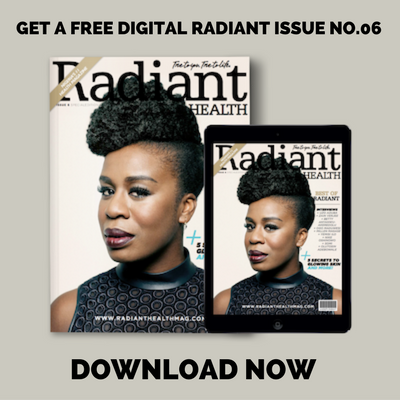 "I want to do work that impacts the lives of others," says Anike. She hopes that in five years the organization will have spread beyond Nigeria to other developing countries, where it can continue to provide women with access to information about maternal healthcare.
Learn more about Mamalette at www.mamalette.com.
Do you know an inspiring woman of action? Nominate her for our 2018 Radiant Woman of Action. Submit your nomination here. 
[RELATED]: 2016 Radiant Women of Action
[RELATED]: 2015 Radiant Women of Action
[RELATED]: 2014 Radiant Women of Action
Like what you're reading? Sign up for our free newsletter and never miss a post! Plus get a FREE digital version of our Issue No.06 with sign up.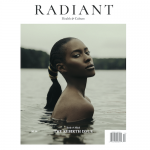 Leave a Comment