A Beauty Expert On How To Uncover Your True Skin to Soul Beauty
By Neva K. Read
Published: October 12, 2017
This is the first in a series of articles by Neva K Read — author, skincare entrepreneur and founder of the #skintotsoulbeauty movement — in which she discusses the importance of every woman treasuring and rocking her own self-value and worth.
The Journey into Your Soul: Step 1 in Becoming #SkintoSoulBeautiful
At about age 35, I hit a rut. I had a good job and a few great friends, but little else. I was single, and so badly wanted a marriage and kids, but I couldn't seem to keep a man or just kept picking the wrong ones. I hadn't saved well, I was living alone from paycheck to paycheck, I didn't like how I looked or felt about myself, and I had no real passion.
My #skintosoulbeauty journey began when I woke up to my limp-lettuce reality and took a long, hard look at myself. It wasn't easy because for the most part, I didn't like what I saw inside me. That inner scrutiny left me raw. I cried for days as I faced my disappointments, my failures, my loneliness — my soul.
That was my first step. Let it be yours, too.
The immortal truth of your soul
Before we begin, let's explore what the soul is. Many people have tried to define it, and here are a few of those ideas which resonate with my own soul and which I think makes great sense:
Spiritual teacher Gary Zukav says, "The soul is that part of you that existed before you were born and that will exist after you die. It's the highest, most noble part of yourself that you can reach for."
According to author and coach Debbie Ford, "The soul is a part of us that never dies. It's who we are at our core. And it carries all the messages and the lessons that we've learned in the past, and will carry all the lessons and the messages that we will carry into the future."
Sufi teacher Llewellyn Vaughan-Lee says, "The soul is a divine part of our self. It is our divine nature. It is a part of us that is one with God. Everybody has a soul. It is the immortal internal part of ourselves. It never dies. It's immortal."
My personal favorite, however, is from Pastor Carl Lentz:
"Your soul is who you are without the Insta filter. It's who you are without the hair and makeup. Your soul is the mirror and reflection of who you are. And I believe that your soul can transcend any situation if you give back control to the one who created it."
In all of these definitions is the inherent idea that the soul is your immortal truth — the naked essence of who you are and where you hold all your self-value.
Value comes from within
Your value, also known as your self-esteem, is built by the experiences of life, both positive and negative, including your background, your culture, your upbringing, your emotions, your experience, your environment and your relationships, which in turn shape your worldview and your outlook.
Your self-value can also be affected by the influences around you — the forces of nature and man that push certain viewpoints to you through the media, the books you read, your education, politics, world affairs, and so forth.
If at any time your self-value is shaken, it's only human to seek validation. However, it's where we draw that validation that brings us to the soul of the matter. We often look for validation and affirmation from without, seeking it in things, in people, in likes, in followers and in the trappings of career, wealth, and success.
Women in particular struggle with validation. We can become fixated on a relationship, or in shopping, clothes, houses or even demands for jewelry to fill the self-worth hole. But instead, we reap even more emptiness, a lack of self-worth, bitterness, unhappiness, and empty bank accounts.
We live in a society hell-bent on profiting from our low self-value and sense of worthlessness, with advertisers selling us lifestyles, experiences, fashion, shoes, treatments, and cosmetics that purport to increase our value. But there is no way something or someone external to you can give you value. Value is inherent.
Take diamonds, for instance. Their value is based on the quality of carats within them; it cannot be bestowed from outside. Diamonds also don't go looking for validation — they don't thrust themselves from deep within the earth to post social media updates in a desperate attempt to be liked.
Instead, they wait patiently until they're mined from the deepest earth, treated with great care, and ultimately sparkle quietly in their settings. Perhaps that is why we prize them so much — they don't work for validation! They are valuable in and of themselves.
Set aside time for yourself
The start of your journey into the soul begins with taking time out to explore your self-worth and the qualities required to uphold your own unique beauty. I recommend a day or two — by yourself — to do the deep examination required to discover your soul beauty.
"But I don't have the time!" you say. "I'm too busy!"
Please believe that you are too valuable not to do this and that if you don't take the time to journey into your core, you will be robbing yourself, your loved ones and the world of your true worth, joy and purpose.
So as a first step, place value on yourself and take a weekend away. Leave the kids with the hubby, he'll survive. Take time off work if need be. Your job and life will always be there when you come back, and you will return more focused, more content and at peace. Take a deep breath and a deep dive into your soul. There, you'll discover how truly beautiful, unique, amazing and gifted you are.
How exactly do you do this? Your #skintosoulbeauty discovery begins with a journey within, an exploration into the innermost reaches of yourself — places you probably haven't visited in a long while, memories you'd rather forget and reality checks you've worked too hard to hide from.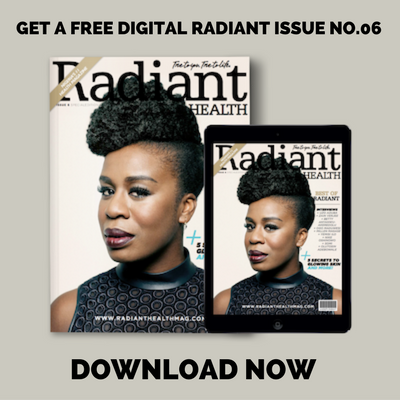 Getting to know you
It takes courage to discover oneself, but please dare to be truly beautiful by taking this first step. If at any time you find that the exercises or questions below are causing you distress, please seek the counsel of a qualified therapist to help guide you through them.
Start by finding a quiet place to spend time in self-exploration. In silence and in peace, with a pen and pad in hand, ask yourself the following:
Who are you?
What is your family history?
How did your family shape the way you relate to others? Did you grow up in a loving, embracing family; or from a sensible, practical, less demonstrative one; or from a difficult, painful one? Or a mix of all three?
How has your family shaped you?
What is your silent inner dialogue? What do you spend most of your time thinking about? What do you tell yourself about yourself? Do you think about yourself positively or negatively?
Do you love or hate your life?
Are you angry or unhappy? Why?
Is there any disappointment lurking in your life? A broken heart? A missed opportunity? A sad childhood? An imperfect marriage? A lost child?
What are your expectations for where you should be right now in life?
Are you bitter or angry at your achievements or lack thereof, or are you truly content with your life?
Do you blame anyone for holding you back in life? Who and why?
What are your likes? Dislikes? Fears? Joy? Strengths? Weaknesses?
Are you anxious, scared or fearful? Why? What's at the heart of these feelings?
Look in a mirror. Examine your face and body. Do you like what you see? Do you want to change anything and why? What would you improve about your appearance and at what cost?
What are your best attributes? What makes you feel beautiful?
What are your battle scars in life, and are you proud of them?
What do you value and why? (You can measure what you truly value by what you spend most of your money and time on — your children, husband, family, fashion, friends, charity, and so forth.
Do you like yourself?
How do you value yourself?
How much do you believe in yourself?
How do you rate your self-value? (More on this in the next post.)
Putting the pieces together
Once you've dared to answer the previous questions, try organizing your answers into the following categories:
Achievements — any and all great life accomplishments that you should constantly remind yourself about.
Healing — parts of your life that require healing in order for you to release your destiny.
Focus — areas that you need to prioritize and devote more energy and time to.
Growth — those parts of your life where you need to learn and expand.
Keep this dialogue going with yourself, and over time you'll become clearer about who you truly are and what you need to focus on to move into your destiny and purpose.
***
Be sure to keep reading this series to discover more about becoming truly #skintosoulbeautiful. Neva's next post will deal with how to build your self-value.
Neva K Read's best-selling guide on true beauty, #SkintoSoulBeauty Unleashed, is now available on Amazon. For more on the #skintosoulbeauty movement, visit skintosoul.co and @skintosoulbeauty on Instagram.
Like what you're reading? Sign up for our free newsletter and never miss a post! Plus get a FREE digital version of our Issue No.10 with sign up.

Leave a Comment