Eugenie Kabiwa Continues Her Mother's Legacy With The Agatha Foundation
By Alvieann Chandler
Health + Wellness
After her mother passed in 2009, Eugenie Kabiwa was moved by what her mother was doing for the children and women in Cameroon. Her mother, Agatha Happi, was a seamstress in Cameroon who had endured a hard life of abuse and maltreatment during her marriage. She would later spend her life counseling women, taking in orphans off the street, and encouraging others to become educated and pursue a better life.
On her last visit to the United States, Happi enrolled in courses such as remedial English, CPR and child and family development to help her better assist her community in Cameroon. It was during this visit that she was diagnosed with cancer and eventually lost her battle with the disease. When her daughter, Eugenie Kabiwa, went to Cameroon, to bury her mother, she was amazed at the impact her mother had made in her community. She felt the need to continue her mother's legacy.
This is how the Agatha Foundation, a not-for-profit organization based in Washington DC, catering to the needs of women, children and at-risk youths in Cameroon and Nigeria and African immigrants of the greater DC area, was born. In this interview we sit down with Eugenie to discuss the incredible work of Agatha Foundation and how she's carrying on her mother's legacy.
You started your foundation in 2010 after the passing of your mother, Agatha Happi, who was often helping orphans and women in Cameroon. Why did you feel the need to start this organization and continue your mother's legacy?  
I was moved by the women I met when I traveled to Cameroon to bury my mother; the avalanche of stories and the beneficiaries of my mother's largesse. Some of the people felt doubly orphaned now that she had passed on and that energized me to walk the path my mum had trod.
What do you hope to accomplish with the Agatha Foundation?
As women, we are most often the sole caretakers in a household. A decline in a woman's health often leads to a decline in the standard of living for the entire household. Access to health services is therefore essential for improving socioeconomic development. In developing countries like Cameroon, maternal and infant mortality rates reflect the substantial gap in quality health services and equipment. We intend to bridge that gap by providing funding, equipment and expertise of care delivery through our group of volunteer medical workers.
The Agatha Foundation was awarded $5 million by USAID, giving the foundation access to U.S. Government Excess properties. With this funding, we have started to increase our equipment donations to hospitals in Nigeria, Cameroon, Liberia and Uganda, and if needed provide training for personnel on the correct usage of the equipment.
In Cameroon, the Agatha Foundation has a health day where volunteers of the foundation carry out health projects at hospitals and the community to bring awareness of diseases that affects women and children. We hold medical missions to Africa to screen for disease and also bring awareness on health, nutrition and sanitation.
In the US, Agatha holds health seminars every month to bring awareness to the health issues faced by African Immigrants in the Washington DC metro area. Once a year we have an annual health fair focused on the prevention of HIV/AIDS, and Hepatitis B. This constitutes a seminar, free health screening on HIV/AIDS, Hepatitis B, Cholesterol, Diabetes and Blood Pressure. Included is also is a soccer tournament to get the men to participate. This year the health fair is coming up starting Saturday, June 20 – Thursday, June 25 in Washington D.C. We've partnered with the Nigerian football celebrity, Kanu Nwakwo, through his foundation in Nigeria, The Kanu Heart Foundation for this event. Kanu Nwakwo will be physically present in Washington D.C. to close up this event on Thursday, June 25.
The Foundation has 4 program and activity groups, each one with a different purpose, but common goal. Tell us about these programs and how they have helped women and children within your foundation?
Looking into the future, two pillars of the Agatha Foundation are education and healthcare targeting women, children and young people. Inspired by the expression, "knowledge is power," we believe the primary means of empowering women and young girls is by providing them with knowledge. We believe the scourge of our time for young people is the lack of a good education that leads to unemployment or under-employment. The solution is definitely education. To be competitive, emphasis must be given to Science, Technology, Engineering and Mathematics (STEM). STEM is an Agatha Foundation supported after-school program for school-age girls. For the last three years, we have provided science workshops and competitions in Cameroon. This year the initiative will be extended to Uganda and Nigeria.
The overall evaluation for the STEM project in Cameroon was good. This was evaluated with the General Certificate of Education results. The advance level class had 100% with the highest point with 2 students having 19 points. The ordinary level class had 87.5% with 3 students failing
Last year, students from Washington DC traveled to Cameroon for an exchange program with the Agatha STEM students where they learned about the culture and lifestyle of the people including the difficulties faced by the students.
Presently, Agatha Foundation has been given an opportunity to bring an unlimited number of interns to for seminars and to get trained with the United Nation under consultative status.
In partnership with orphanages in Africa Agatha is able to support orphans with shelter, clothing, food and education through our scholarship program.
Beyond just doing things for and with, women and children; the Agatha Foundation has a primary duty to also be with and stand for women and children. Our partnerships with Human Rights Defense groups, law firms, multilateral institutions and NGOs provide us a platform to advocate for the rights and needs of women and children.
The Agatha Foundation provides the women with vocational training enabling them to get a job or trade, and also financial and counseling assistance.
How are you able to fund all these programs?
The Agatha Foundation has built up partnerships with USAID, African governments and also International foundations like the United Nations under consultative status, individuals, other organizations and companies who helps us through general fundraising, grants, sponsorships, core financing, individual private donations and membership dues.
According to your annual report, in 2011 the foundation helped save 80 battered and abused women, 300 orphans and remove 50 women off the street and the sex industry in Cameroon. How were you able to accomplish these numbers? And how many women and children have been helped since then?
With the help of volunteers we were able to talk them out of their lifestyle by showing them the disadvantage of living that lifestyle, and were able to provide them with proper shelter. Through our partnerships with Human Rights Defense groups, law firms, multilateral institutions and NGOs we were able to provide them with safety, and counseling. Knowing poverty is the cause of these activities, we gave them vocational training and for those who were interested to start a trade we provided them with start up funds, and some of them we gave them scholarships to go back to school.
The Foundation also has some long-term and short-term projects going on as well. One project is to build a multipurpose health and wellness center in Limbre, Cameroon. Tell us about these projects and why the foundation felt the need to begin them? 
The epidemiologic profile of Cameroon is dominated by transmissible diseases of which the prevalence of diseases tends to increase over time; the leading causes of death in Cameroon include: HIV/AIDS, lower respiratory infections, malaria, diarrheal diseases, perinatal conditions and cerebrovascular diseases. The need for more health professionals is enormous and the challenges are greater because of the double burden of infectious and chronic diseases and the growing population. Cameroon is presently facing a growing crisis in the medical field due to an acute shortage of qualified personnel, especially medical doctors and lack of proper medical equipments. The wellness center will constitute 150 beds, 50 apartments for the main staffs, and 6 homes for volunteer doctors from the US.
The Agatha Foundation is only about 5 years old, but so far you've assisted hundreds of people. What are your hopes for the future of Agatha and how can other people become involved with your organization? 
We hope to straighten and increase the impact we make to our beneficiaries, increase our partnerships so that together we can fight against diseases, poverty, malnutrition, illiteracy and women's right.
By partnering with us for projects, being an intermediary for the foundation and by facilitating communication between project beneficiaries and government. Also by helping to identify and voice community needs, supporting participation and group formation; and training. Agatha is working on expanding its health missions to all the African countries presently and the help of your expertise to these countries during your visits there will be very helpful if you can inform us before you travel.
We will be grateful to have your sponsorship on projects of your interest. We welcome and need funding for us to be able to carry on projects in your various community of interest.
For companies and organizations we will love to have your partnership in funding our projects.
Never miss another health article from us. Join our free weekly newsletter and get a bonus 10-day guide to a lean body, clear skin and radiant glow! Download your copy here.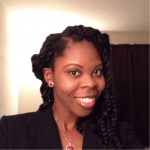 Leave a Comment