Radiant Health Presents Live Q & A on Sickle Cell Disease
By Radiant Health
Published: August 22, 2014
Health + Wellness
Dr Ify Osunkwo obtained her medical degree in 1994 from the University of Nigeria, School of Medical Sciences & Dentistry, Enugu, Nigeria. She has been avidly involved in SCD clinical practice for over 20 years. In Nigeria, she provided public health education about SCD and vaccinations to those affected by SCD in rural Nigeria. She has a masters degree in Public Health (MPH) from Johns Hopkins University, Baltimore MD and received her hematology oncology fellowship training from Columbia University-Presbyterian Hospital New York (2000-2003).
She joined the faculty at Emory University in 2005 and was the Medical Director for the CHOA SCD program at Egleston from 2007-2010 providing comprehensive care to over 560 patients with SCD. Her research career has blossomed over the past several years and she is currently the PI on two investigator initiated clinical trials looking at the role of vitamin D in SCD chronic pain and the impact of baseline micronutrient status on immune function in SCD. She is also the site investigator for a multi-center study of L-Glutamine for sickle cell pain.
Her research interests include chronic pain and bone / musculoskeletal complications of SCD; role of nutrition in shaping SCD clinical phenotype and innovative therapeutics for SCD.
Dr Ify is the medical director of the PEdiatric Adolescent Teen Scene Transition program that graduates about 40 adolescents with SCD yearly ; the Medical Editor for the Atlanta SCD consortium quarterly newsletter and, the Director of the CHOA Sickle Cell Awareness Planning committee for the past 4 years. Dr. Ify is Certification is board certified in Pediatrics (2000) and Board Eligible in Pediatric Hematology/Oncology Subspecialty.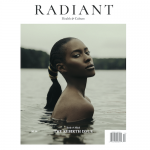 Leave a Comment