Bag It!
By Nnene Kalu Mbonu
Published: April 30, 2014
Read on for the 5 definitive bag styles that every woman needs on hand…
The Tote – Every girl needs a tote in her life! This is the bag that never goes out of style or favour – it effortlessly accommodates your laptop and tablet for work and your make-up and heels for play. A large tote adds a statement twist for an outfit that need a certain 'pop' – yes it's the bag equivalent of a red lipstick. So experiment with bold colours, and you'll never need to limit your daily essentials again.
The Cross Body Bag – This handy arm candy is as functional as it is stylish, and leaves your hands free to text, wave and admire your manicure. You'll be sure to find one that fits your look – they come in all styles, from effortless-casual to elegant-chic. Try scrapping the straps come nightfall to double up as a classic evening clutch.
The Weekender – The definitive accessory for mini-break packing, gym bunny basics and even to glamorously cram diapers. Check out this Furla animal-print piece which will manage all your packing needs with a statement, stylish purr.
The Clutch – Don't limit your clutch to moonlit affairs – it'll add a flash of daytime 'chic' to many a style. A clutch bag has this unique ability to enhance your look akin to a pretty jewel, and treasures only your most precious essentials.
The Satchel fingertipse single-handedly catapulted librarian-chic to catwalks and fashion pages everywhere. Yes 'practical' is officially in people so strap up your books and your apple for stylish work sifingertipsr a trend-drenched shoulder when you're out on the town. If you fancy a satchel, feast your eyes on this neat Vince Camuto creation:
Like what you're reading? Sign up for our free newsletter and never miss a post! Plus get a FREE digital version of our Issue No.10 with sign up.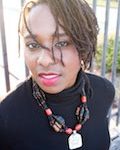 Leave a Comment