6 Rain Boots To Keep You Stylish This Rainy Season
By Nnene Kalu Mbonu
Rainy days don't mean you have to give up your sense of style. Here are six rain boots to keep you stylish this rainy season and beyond:
1. Oh So Chic! This is not your average rain boots. It's two pairs of boots in one! This tall chic boots unzips at the back to reveal a pair of short boots. Inspired by riding boots, the yellow neon color gives it a chic and edgy look.
2. The All Rounder: It's a classic all-rounder because of its rustic, sturdy look, ideal for muddy roads. The purple trim adds a feminine touch and the dark olive color is a perfect selection to go with many outfits.
3.  Color Pop! Add color to your outfit on a rainy day with this high-gloss short boots. You are sure to stand out in a stylish way.
4. Little Surprises: What an adorable pair of boots these are! They're great for a light rainy day or night and perfect for that cute dress in the closet.
5.  Flower Power: Bring out the flower power in you with this pair. At first glance, one might think limited pairing options.  However, this bohemian hippie pair is more versatile than it appears.
6. Basic Instincts: A biker-inspired pair certain to be the object of your closet desire. Bring out the rocker chic in you on a rainy day.
Like what you're reading? Sign up for our free newsletter and never miss a post! Plus get a FREE digital version of our Issue No.10 with sign up.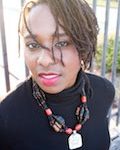 Leave a Comment