Style Board: 3 Ways To Wear A White Lace Blazer
By Nnene Kalu Mbonu
A tailored blazer is a staple for any lady's closet. Stepping out of the classics with a white lace blazer will certainly put a spin on your style. Wondering how to dress it up? Here are three looks sure to jazz up any occasion.
Night Out: Whether it's night out with girlfriends or date night with your significant other, this look is sure to turn heads. Pair your white lace blazer with your favorite Ankara or floral trousers. Add the wow factor with an inner crop leather camisole. Of course, this look would not be complete without a pair of stilettos.
Formal: The blazer pairs beautifully with this strapless Ankara dress. A clear pointed toe pump is perfect for the look since the dress already packs a color punch. Finish up with the right accessories and you are ready for a formal event or a cocktail party.
Rocker Chic: With this graphic tee, put on your best pair of jeans, whether its skinny jeans or a pair of boyfriend jeans and rock it with the white lace blazer. This Rocker Chic look calls for a wrap bracelet and unique accessories. Slip into a studded pair of booties and you're all set for a concert!
Which of these three styles is your favorite?
White Lace Blazer by RadiantStyle featuring crossbody handbags
Like what you're reading? Sign up for our free newsletter and never miss a post! Plus get a FREE digital version of our Issue No.10 with sign up.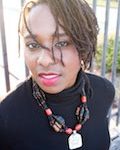 Leave a Comment