Q: Is My Husband's Premature Ejaculation Treatable?
By Faith A. Coleman, MD
Expert Advice
Premature ejaculation is when a man ejaculates shortly after vaginal penetration before he feels ready to or with minimal sexual stimulation. If it doesn't happen often there's no cause for concern.
Men are often embarrassed to talk about it, but a doctor has had many similar conversations with many men; one-third of men are affected at some time during their lives. Sometimes just talking to a doctor, and being reassured that premature ejaculation is common, and treatable, is encouraging enough to solve the problem. Often it's the female partner who first seeks help. Rather than feeling inadequate to satisfy her sexual needs, a man can see her actions as an expression of her desire for him, and that she values a satisfying sexual relationship with him.
Premature ejaculation is complicated, involving both psychological and physical factors. Psychological reasons include early experiences which were rushed, to avoid discovery, or about which the man was feeling guilty. If the man is anxious about attaining or maintaining his erection during sexual intercourse, a pattern of rushing to ejaculate may form. Anxiety, about either sexual performance or other issues, and interpersonal problems between the man and his current partner, may contribute to sexual dysfunction.
Biological factors which may contribute to premature ejaculation include: abnormal hormone levels; an imbalance of brain chemicals (neurotransmitters); thyroid disease; abnormal reflexes; and inflammation or infection of the genital system. Rarely, it's caused by nervous system damage resulting from surgery or injury. Inherited traits may be factors. Recreational drugs  can cause problems with sexual function.
Treatment options include sexual therapy, medications, and/or behavioral therapy. For many men, a combination of treatments works best.
Certain antidepressants (Prozac, Zoloft and others) have the side effect of delayed orgasm; the doctor may prescribe one so you can benefit from that side effect. The antidepressant clomipramine (Anafranil) has been of benefit to some men. Some topical anesthetic creams containing lidocaine may help by dulling the sensation to the penis. It's applied shortly before intercourse and wiped off when enough sensation is lost to help delay ejaculation. It may reduce pleasure. Some females have reported that it decreased their sensitivity also.
One method of sexual therapy called the squeeze technique can be effective for many men in treating erectile dysfunction. Steps to use this technique:
Step 1. Begin sexual activity as usual, including stimulation of the penis, until almost ready to ejaculate.
Step 2. The partner squeezes the end of the penis, at the point where the head (glans) joins the shaft, and maintains the squeeze for several seconds, until the urge to ejaculate passes.
Step 3. After the squeeze is released, wait 30 seconds, then return to foreplay. Squeezing may cause the penis to become less erect, but when stimulation is resumed, full erection is quickly restored.
Step 4. When ejaculation is about to occur, repeat the squeeze process.
Repeat the steps as many times as necessary, until reaching the point of entering the partner without ejaculating. After a few sessions, the feeling of knowing how to delay ejaculation may become a habit that no longer requires the squeeze technique.
Many men who experience premature ejaculation feel frustrated or even ashamed. While you explore treatment options, consider lifting the pressure off the sexual side of your relationship. It can remove the worry about ejaculating too soon and help lay the foundation for a more fulfilling sexual relationship.
Got health questions? Email us at hello@radianthealthmag.com.
This content is not intended to be a substitute for professional medical advice, diagnosis, or treatment. Always seek the advice of your physician or other qualified health provider with any questions you may have regarding a medical condition. Never disregard professional medical advice or delay in seeking it because of something you have read on this Website.
Like what you're reading? Sign up for our free newsletter and never miss a post! Plus get a FREE digital version of our Issue No.10 with sign up.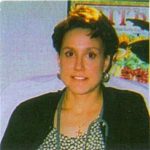 Leave a Comment