Strength Training: Can You Build Lean, Sleek Muscles with Yoga?
By Nikki Igbo
Published: October 6, 2017
This article first appeared in Radiant Health Magazine Issue No.07.
Her Slant/His Angle: Combining Yoga with Strength Training
All over the world, more and more people are incorporating the practice of yoga into their fitness regimen, and Africans are here for it. While yoga's health benefits are many, one particular plus is its strength-boosting power. Radiant Health Magazine talked to two practitioners – a lady and a gent – to gain more insight on how yoga optimizes strength training.
Her Slant
EJ Ogenyi first began practicing yoga in 2005 to shed unwanted pounds. Inspired by her mother's yoga practice and a fitness DVD infomercial, the wife and mother decided to add yoga to her running and strength routine. She's achieved real results.
"I feel more aware of my body," EJ says. "I know how uncomfortable it is to practice when I'm overfull, and that reduces the number of times I overeat, which has an impact on my weight management."
Today the engineer and life coach  instructs online classes in strength and yoga. Her practice benefits her mind and spirit, and it helps her naturally battle with bouts of mild depression.
"Yoga's my biggest confidence builder," says EJ. "Being able to 'stand' on my hands and my head helped me feel like I can do anything, and it still does. Every time I do a pose, it feels just right in my body. I feel as if the pose replicates a pose on the cover of a magazine even though I look nothing like it nine times out of ten. But that's the beauty of it; it [yoga] teaches me what it feels like to be me."
EJ values strength training for the ability it gives her to carry around her ever-growing seven-month-old son and tackle her busy schedule. She regained the toned, muscular look she desires in very little time. According to EJ, yoga further sweetens her strength-training rewards.
"It's helped keep me focused in the type of bodyweight training I do. It helps reduce soreness and helps me stay injury-free, which reduces the chance that I miss strength workouts."
For EJ, the key to combining yoga with strength training is to listen to her body and act accordingly. She encourages others to do the same.
"Don't be afraid to make yoga work for you. There are lots of forms of yoga out there and lots of opinions on how it should be practiced. Be okay with starting slow, doing more strength than yoga, or more yoga than strength. Bottom line, be okay with experimenting till you find a strength and yoga mix that makes you feel, look and perform at your best. And don't be afraid to change the mix as your life changes."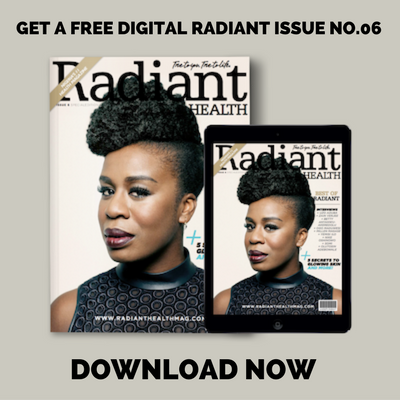 His Angle
Dez Udezue had tried a few Bikram yoga classes in the past but didn't become a regular practitioner until recently.
"I started practicing headstands four years ago because I thought they looked cool," Dez admits. "It wasn't until May of 2014 that I started a consistent practice. I progressed from basic stretching, to yoga here and there, and then I began to take it more seriously."
The financial services bachelor began strength training as a means of weight loss and healthier living in order to be the best version of himself. A believer in the early and consistent practice of exercise, Dez discovered that yoga was the perfect complement.
"I initially started strength training with powerlifting, which consists mostly of squats, bench press and deadlifts," says Dez. "Squats require a lot of hip and ankle mobility, bench press requires a lot of shoulder mobility, and deadlifts also require a lot of hip mobility to be done safely. Yoga has helped in improving my flexibility and safe performance of compound strength movements." And those aren't the only benefits for the avid Instagrammer.
"I have been described as being able to handle stress well. Yoga is what helps keep my stress levels extremely low. Though I never did yoga to lose weight, I have noticed that when I am consistent in my practice I make healthier life decisions in general."
As for combining yoga with strength training, Dez very much wants to shatter certain misunderstandings.
"There is a misconception that putting on muscles make you inflexible. While it does make you tighter in the short term, as long as you have a consistent practice you can counterbalance most of the effects and actually become more flexible in the process. Also a lot of people who strength train should not be scared of yoga. Saying that you are not flexible so you don't want to do yoga is just as absurd as saying that you are not strong so you don't want to lift weights. Don't be scared! You get flexible by doing it. For men especially: yoga is not for women only. We can all reap benefits."
The sexes agree, yoga can take everyone's strength training to the next level! Get started with this yoga sequence (video).
RELATED: Hatha, Vinyasa, Hot Yoga: Making Sense of It All
Like what you're reading? Sign up for our free newsletter and never miss a post! Plus get a FREE digital version of our Issue No.10 with sign up.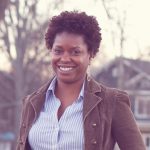 Leave a Comment