Breathing Wildfire Air Can Impact Sperm and Brain
By Radiant Health
Published: September 10, 2021
Health News Briefs
Smoke from the wildfires on the west coast of the country is devastating the air quality in many communities. The thousands of tiny particles in the air make their way directly into people's lungs. But it's not just the lungs that take a beating from the pollution. Studies have found that exposure to smoke can affect a sperm's shape and ability to swim and increase the risk for Alzheimer's disease. Doctors recommend changing air filters in the home and wearing N-95 masks for protection.
Download your free digital edition of Radiant at radianthealthmag.com/free. 
Like what you're reading? Sign up for our free newsletter and never miss a post! Plus get a FREE digital version of our Issue No.10 with sign up.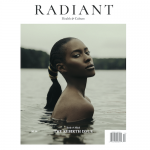 Leave a Comment