Kemi DaSilva-Ibru: Caring for Survivors of Sexual Assault
By Temitayo Olofinlua
Published: December 21, 2017
This feature is part of the 2017 Radiant Woman of Action series. See the full list here. 
Kemi DaSilva-Ibru found her calling as an OB-GYN, a doctor specializing in obstetrics and gynecology. The career gave her the opportunity to develop personal relationships with patients in addition to delivering babies. Her work also involved caring for survivors of sexual assault, and this is when Kemi noticed a problem that medicine alone could not address.
"I treated these women and then had to send them back home. In 90 percent of the cases, the abuser or perpetrator is within the family. So to treat her and then send her back home is sending her back into that cycle of abuse," says Kemi. She soon began to think about ways to do more.
In December 2016, she started the Women at Risk International Foundation (WARIF), a referral center that provides 24-hour medical, psychological, and social support to sexually abused women and girls. The walk-in facility provides free medical treatment, forensic medical examinations, counseling, and psychological support, as well as legal support for those interested in prosecution. WARIF also operates a 24-hour confidential helpline (+234 809 210 0009), and the foundation runs the WARIF School Education Program (WESP), which reaches out to children and adolescents in their schools and communities.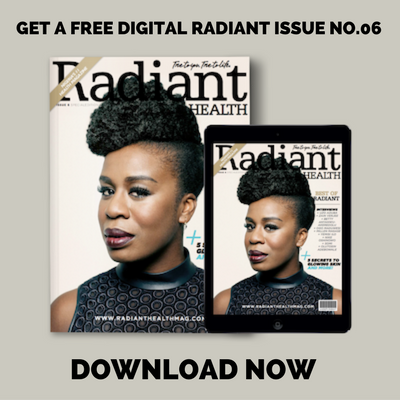 At least 360 women and girls have benefited from WARIF's work to date, either from walk-in visits or through the helpline, and there is still more to be done. In November 2017, in partnership with the ACT Foundation, WARIF launched its Gatekeepers Initiative, which aims to eradicate gender-based violence in semi-rural areas by 30 percent within one year. The project involves training 500 traditional birth attendants (TBAs) from local government areas in Lagos to be "gatekeepers" dedicated to caring for expectant mothers and survivors of sexual abuse.
"WARIF will reach many of these affected women and care for them through this partnership,"  says Kemi.
Learn more about WARIF at www.warifng.org. 
24-hour confidential helpline: (+234) 809 210 0009
Do you know an inspiring woman of action? Nominate her for the 2018 Radiant Woman of Action. Submit your nomination here. 
[RELATED]: 2016 Radiant Women of Action
[RELATED]: 2015 Radiant Women of Action
[RELATED]: 2014 Radiant Women of Action
Like what you're reading? Sign up for our free newsletter and never miss a post! Plus get a FREE digital version of our Issue No.10 with sign up.

Leave a Comment