Virtue Oboro: Making Cribs that Glow Jaundiced Babies to Health
By Temitayo Olofinlua
Published: December 21, 2017
This feature is part of the 2017 Radiant Woman of Action series. See the full list here. 
On November 14, 2015, graphic artist Virtue Oboro gave birth to her first child. Forty-eight hours later he was diagnosed with neonatal jaundice (NNJ), a common condition in newborns. The hospital had no vacant phototherapy units, however, and the more time that passed, the higher his bilirubin levels rose.
Bilirubin is made in the body when red blood cells are broken down; after this, it is sent to the liver for further processes which include excretion. However, at birth, sometimes the liver is not fully developed to process the bilirubin in the body. Hence, there is more bilirubin than necessary in the body and makes the skin and the whites of your eyes start to turn yellow. This condition is called jaundice and can have severe consequences including brain damage if untreated.
Phototherapy (light treatment) is the treatment of choice; light waves absorbed through the baby's skin and blood allows the breakdown of bilirubin into by-products which can then be excreted through their systems.
Virtue's baby eventually underwent an exchange blood transfusion (EBT) in which some of his blood was removed and replaced with blood from a matching donor. From the corridor his mother watched, distraught, as the doctors pierced him, his screams forcing tears down her cheeks. That night, she read about the dangers of NNJ, including brain damage, cerebral palsy, hearing loss, slow development, and death if left untreated.
Virtue's son was discharged, but the experience stayed with her. She had to do something to stop the preventable hazards of jaundice. She consulted with doctors and learned of the many challenges in the treatment of jaundice, such as inconsistent power supplies, insufficient units, ignorance, and more. She also consulted other specialists, including light engineers, biomedical engineers, and fabricators, about the technicalities of making a phototherapy unit. This research was the beginning of Tiny Hearts Technologies, the maker of Crib A'glow solar-powered phototherapy units.
There is a dearth of information on jaundice in many Nigerian communities; few know how to identify it in babies, and even fewer will report it to medical centers. In light of this, Virtue is running sensitization programs across the country and on social media and using the same platform to let people know about her innovation.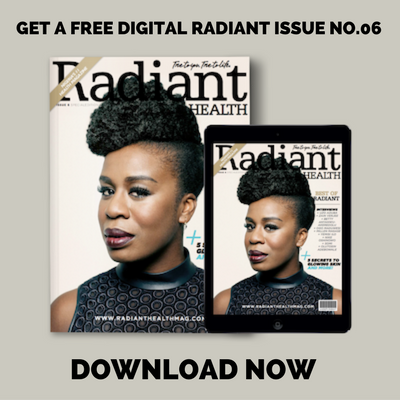 "It is important to create awareness among nursing mothers, pregnant women, and caregivers," says Virtue. "They need to know about jaundice, its symptoms and effects. It makes it easier to identify and report." In her November outreach, she connected with about 100 women.
Every time Virtue looks at her growing son, she smiles, and she wants to bring that smile to the faces of other mothers through the healing light of Crib A'glow. The units are sold to hospitals and rented to patients with a doctor's recommendation at a cost of 3,000 Naira per night. Virtue wishes that the units were available in all rural communities where hospitals are few and phototherapy units are nonexistent. She says that it would be ideal to have at least one in each hospital.
"We are positioning ourselves so that non-government organizations, donor agencies, governments, and well-meaning individuals can buy and donate units to hospitals in low-resource areas," says Virtue.
In May 2017, with the help of a seed fund, Tiny Hearts Technologies had Crib A'glow patented and more units were produced. Forty babies have been treated to date, a number that Virtue would love to see increase to 200 in the coming year.
Learn more about Tiny Hearts Technologies at www.tinyheartstechnology.com.
Do you know an inspiring woman of action? Nominate her for our 2018 Radiant Woman of Action. Submit your nomination here. 
[RELATED]: 2016 Radiant Women of Action
[RELATED]: 2015 Radiant Women of Action
[RELATED]: 2014 Radiant Women of Action
Like what you're reading? Sign up for our free newsletter and never miss a post! Plus get a FREE digital version of our Issue No.10 with sign up.

Leave a Comment