Seun Sangoleye: Nourishing Babies, Empowering Mothers with all Natural African-Inspired Baby Food Line
By Temitayo Olofinlua
Published: December 21, 2017
This feature is part of the 2017 Radiant Woman of Action series. See the full list here. 
In 2012, new mom Seun Sangoleye wanted to wean her son but could not find any locally made baby food in the stores. She tried four varieties of an imported brand, but the boy would have none of it. So she did some research and, encouraged by what she found, made her own locally inspired baby food. It worked.
Seun began wondering, "What about other women like me going through the same thing?" And in 2013, Baby Grubz, a range of natural, African-inspired baby food, was born. Seun found her first customers through a Blackberry broadcast. She received 10 orders and made her first products.
Today, Seun is busy expanding the Baby Grubz line of baby food with locally sourced nuts, vegetables, grains, fruit, and fish. Four years after her first set of orders, Baby Grubz has fed thousands of babies through its 50 registered distributors across Nigeria.
The Baby Grubz approach is three-pronged. First, it increases access to nutritionally balanced, natural, and affordable infant meals, thus reducing malnutrition. Second, it sells through a female-only network that empowers women economically. Third, it creates local content through its online platform, Naija Baby Food TV, which educates Nigerian mothers on cost-effective nutrition and infant-feeding best practices. Its Facebook platform has over 179,000 members as well as 30 volunteer health professionals responding in real time to questions about nutrition.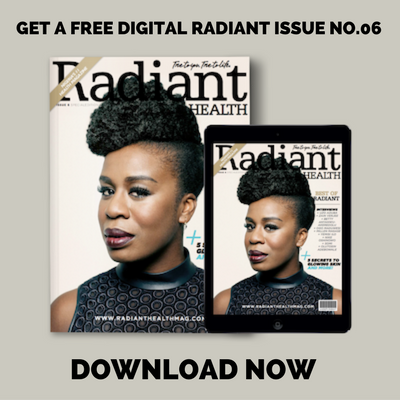 Seun has been the recipient of a number of awards for her work, including the Mandela Washington Fellowship (2016), the Global Youth Entrepreneur Award (2016), Village Capital and Hershey's Affordable Nutrition Award (2017), and the GAIA AgTech Innovation Challenge Award (2017).
In spite of an inconsistent power supply and stiff competition in the market, Seun is driven to do more. Baby Grubz products are currently exported to Kenya, Uganda, Botswana, Dubai, and the United States, and her five-year goal is to expand even further.
"Our target is to sign up 5 million African women on our online platform," says Seun. "I also hope that we move to our permanent site so that we can scale higher and empower more women across borders in Africa."
Learn more about Baby Grubz Nigeria at www.babygrubz.com.
Do you know an inspiring woman of action? Nominate her for our 2018 Radiant Woman of Action. Submit your nomination here. 
[RELATED]: 2016 Radiant Women of Action
[RELATED]: 2015 Radiant Women of Action
[RELATED]: 2014 Radiant Women of Action
Like what you're reading? Sign up for our free newsletter and never miss a post! Plus get a FREE digital version of our Issue No.10 with sign up.

Leave a Comment