Fixing Your Fashion Brain Freeze: The Solution To The "I Don't Have Anything To Wear" Conundrum
By Radiant Health
Published: August 30, 2016
We've all had those panicked moments. Your doorbell is about to ring, or your Uber is "arriving in 3 minutes", or your event is starting within the half hour, but your wardrobe refuses to comply. Piles of discarded clothes are forming all around you, but still, you feel the strain. "I have nothing to wear!" and it sure doesn't feel good.
Enter the basics. The must-haves in every sartorial category that fight back against the bitter pill of garment torment. With all the right staples in tow, you'll be able to mix-and-match your way to looking great in any situation. Step aside little black dress, we've got a bit more to say!
Outerwear
Though a stylish trench coat is sure to never go out of mode, true outfit-making outerwear completes the look without covering it.
The Masculine-Cut Blazer
The exaggerated length and broader shoulders of the masculine-cut "boyfriend" blazer contribute to a slightly less formal aesthetic. This allows the blazer to be interview-ready in suit form, or just as easily brand itself as streetwear by being thrown over a hoodie.
The Motocross Jacket
Whether done in a rich buttery leather, soft sweater cotton or a roughed-up lacquered polyester, the motocross jacket brings out your inner bad girl. Its edgier styling begs for an otherwise no frills ensemble paired with a good chunk-heel shoe and a rigid clutch.
The Denim Jacket
You can never go wrong with a denim jacket. Keep it standard with a washed out blue or navy, fresh with a crisp white or try this season's big-ticket item – DIY patchwork denim. If you're feeling particularly punchy, couple it with a pair of jeans into a "Canadian Tuxedo".
Tops
Layering is a great tool in enhancing a wardrobe. Starting with a simple thin layer up top, you can channel almost any style comfortably and confidently.
The Perfect Fit, Perfect Fabric White Tee
There's no outfit building block better than the white tee that fits as though it were tailor made for your body. Its unapologetic simplicity offers an effortlessly chic vibe. It is the same lack of detailing that sets the t-shirt as a great backdrop to any outfit for day or night.
The Button-Down
In any hue your heart desires, a casual daytime button-down is always a great choice. You can opt for a snug silhouette or for the looser alternative, but there's something about seersucker fabric or thin-weave cotton that contrasts beautifully against just about any pant in your arsenal.
Bottoms
Bottoms will always be offered in a multitude of styling details from lace lining to suede in-panels, but every wardrobe needs a few uncomplicated bottoms that stick around over time.
The Slim-Fit Black Trouser 
Whether you're headed to the office or out with friends at night, a slim-fit black trouser is a trusted sidekick. It will complement nearly any item in your possession from the basics to bolds and flatter the heck out of your legs while doing it.
The "Great Bum" Jeans
Diamonds may be a girl's best friend, but jeans belong to the women! Make sure they hug those hips and float over those curves. Wear your denim darker at night, ripped during the day, or invert that equation. Nothing beats the closet crisis like good old reliable denim. Keep it understated with the skinny jean or venture into this season's '70s styling with a flared bottom atop a beveled-square toe boot.
The Flirty Skirt
Silhouettes will come and go seasonally, from the high-low to the circle skirt, but anything playful is always a good pick. Don't be shy to go for the chromatics and prints as they are right at home in these feminine looks. This is the basic that is anything BUT basic. Have fun with it!
Accessories
A carry-all bag and UV-protective shades are a must, but there's a bit more involved in ticking all the right fashion boxes when it comes to pro level accessorizing. 
The Statement Jewelry
Chunky, funky, colorful, sparkly bobbles are a mainstay of any wardrobe. Statement earrings, rings, cuffs, necklaces, or even body chains can all MAKE an outfit. Your aforementioned items make you appear put together, but it's your costume jewelry that take you from well dressed to best dressed!
The Structured Shoe
Year round, a structured shoe always has a place in the wardrobe. An oxford will lend a classic aesthetic, while you can take to a hard-heeled ankle bootie to meet your rocker quota. 
The Dress It Up or Down Shoe
Footwear options like stilettos and ballet flats are always there to accommodate your cocktail attire. They hit optimal impact however, when they're worn in stark contrast to casual getups. There's something to be said for a pair of raw-hemmed jeans, floating a mere three inches above a black patent pump!
Above all else ladies, make sure never to overlook the number one back pocket essential – lipstick! Nothing pops artfully curated basics like a smack of vibrant color on the lip.
Style boards curated by Nnene Kalu Mbonu of www.mywalletmystyle.com. 
Like what you're reading? Sign up for our free newsletter and never miss a post! Plus get a FREE digital version of our Issue No.10 with sign up.
Save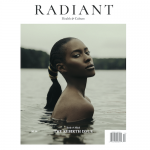 Leave a Comment