Dress Code: Finding The Perfect Dress For Your Body Type
By Taiece Lanier
Published: October 6, 2015
With the holiday season just around the corner, finding a perfect dress will be on every women's To-do-list. But finding the most flattering dress for your body type can sometimes feel like a challenge and a bit overwhelming. You want a functional closet full of clothes you love that show your body off right.
When shopping for a dress this season, be sure to keep your body type in mind.  Each of us are different and our beautiful bodies are, too! There are a few general shapes that we can use for our body type guide: straight, pear, hourglass, apple and full bust.  Give your body a quick shape assessment by standing in a full length mirror in your undergarments and compare your body type to the shapes below. You might fall into more than one category, depending on your unique shape.
With so many styles, lengths and fabrics to choose from. A dress  that accentuate the positive and downplays the negative is the key. Once you determine your body type, shopping for a  dress will become a breeze! You will easily know what fashion trends to embrace and avoid.
Looking for expert advice on how to find the right dress to fit your body type? Follow these easy dress shopping tips that will make you say "Yes To The Dress"!
Code 1. Straight (A-line, Empire,  One Shoulder, Sheath, Shift)
Bust and hips are approximately at the same width, little or no waist definition  
The trick to shopping for a straight figure is to create the illusion of feminine curves. Your dress should add curves to your already balanced shape, without putting more emphasis on the top or bottom.  The straight body shape is similar to the hourglass, but without the defined waist. The perfect solution is an Empire Waist and A-line style dress that can help you create curves. A halter style shows off a flawless neckline and the V-neck draws attention to the bust line shape.  Fitted sheaths and classic shifts work well with your shape, while an Empire waist or simple A-line skirt helps to create some curves.  One-shoulder styles ensure a dramatic silhouette.
Do wear one -shoulder styles for a more dramatic look.
Do wear a vertical stitched seam dress to create curves.
Do wear a belt to add the illusion of curves.
Do wear dresses with ruching. Cinches on the sides are idea silhouettes.
Don't wear large overwhelming styles.
Code 2. Pear Shape (A-Line , Empire , Strapless)
Your lower body is wider than your upper body. Your hips are wider than your shoulders and your bottom is rounded. You have a defined waistline. 
Go for dresses that camouflage the lower area and emphasize the shoulders and arms , which are often the most flattering part of a women's body. Think loose tunic style silhouettes it draws the eye upwards and easily hides a heavier bottom half.  Dresses with fitted open-neck or strapless tops enhance your upper body and draw the eye up, while full or A-line skirts will camouflage your wider hips. An Empire waist marks the smallest point of your figure, distracting from everything else.
Do wear A-line dresses, which camouflage wider hips.
Do wear wide dresses to balance the hips.
Do wear strapless dresses to show off arms and even out proportions.
Do wear styles with ruffles on top.
Do wear pointy-toed shoes to elongate your legs.
Don't wear clothing that draws attention to hips and thighs, such as cargo pants or print skirts.
Don't wear body hugging, tight dresses.
Don't wear dresses with a bias cut.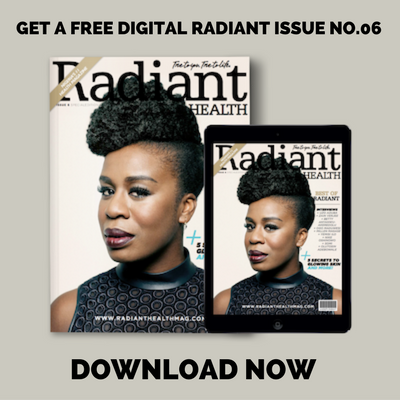 Code 3. Hour Glass (Sheath, Wrap)
Your shoulders and hips are close to the same size and your waistline is significantly smaller with shapely legs 
The hourglass figure is considered the epitome of feminine beauty and is the most sought after body type amongst women. Go for dresses that proportionally dress the top and bottom of your body highlighting, not hiding your curves.  Wrap your hands around a great wrap dress, knit and classic sheath styles with fitted waists, to enhance your feminine figure. Look for adjustable-waist styles for the best fit. A lower neckline, whether you choose a U, V surplice or scoop dress keeps your look from becoming too top –heavy. Layer a fitted jacket with a nipped in waist or shaped blazer, it helps to define your natural curves. A-line dresses flatter virtually every figure, but an hourglass can also rev up her look with a fitted pencil skirt.
Do wear wrap dresses and back-tie styles.
Do wear strapless.
Do wear dresses with V or Scooped necklines.
Do wear dress styles to show off your waist.
Don't wear frills and bows if you are busty.
Don't wear loose fitting, over sized dresses that will hide the natural shape of your body.
Code 4 . Apple Shape (Empire Waist, A-line, Shift)
Your body is "top heavy," meaning you have a wide torso, broad shoulders, and a full bust, waist, and upper back
Flaunt your curves in dresses that elongate your midsection and create the illusion of a smaller waist.  Empire styles draw the eyes up away from the midsection, while A-line and shift styles camouflage your tummy area.  Layer your dress with a nice open tailored jacket that is nipped at the waist. Go for color blocking, a dark color running along the side and lighter in the middle will draw the attention away from the waist.
Do wear  v-necks , plunging necklines, to lengthen your body and draw attention to your bust.
Do conceal tummy bulge by wearing empire dresses.
Do wear belts at the smallest part of your waist.
Do wear shorter dresses to show off your legs and draw attention away from your midsection.
Don't wear clingy dresses.
Don't wear thick belts, it draws more attention to your waistline.
Don't wear halter, decorated neckline, very high neck lines or off the shoulder dresses, it will make your shoulders appear broader and draw too much attention to your chest.
Code 5. Large Bust (A-Line, Halter, Wrap) 
It's easy to look heavy with a larger bust, so focus on detailing with an empire style dress. Go for dresses with wider, bra-friendly straps and try to avoid dresses that don't have any support. Spaghetti straps don't offer much support and you can't wear a full support bra.  Most women with larger bust gravitate to higher necklines to conceal the bust area, but that makes your bust appear bigger. Shop for v-neck and halter styles to draw the eye downward for a more natural slimming effect.
Do wear dresses that offer support in the bust area.
Do wear halter and v-neck styles; they draw the eye downward for a slimming effect.
Don't wear high necklines that draw emphasis to the bust area.
Don't wear spaghetti straps.
Well ladies, you have been CODED! You should now feel confident in your dress choices, have fun shopping and remember no matter what body type you have embrace it, own it and love it.
Love the dresses in the article? Shop ÀKANBÍ for beautiful dress options for all body types.
Like what you're reading? Sign up for our free newsletter and never miss a post! Plus get a FREE digital version of our Issue No.10 with sign up.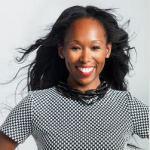 Leave a Comment