Should You Stop Spending on Calcium Supplements?
By Radiant Health
Published: December 29, 2017
RH Weekly News Roundup – 29 December 2017
Should You Stop Spending on Calcium Supplements?
Women are more prone to developing osteoporosis than men, and we've long been advised to get plenty of calcium and vitamin D in our diets to strengthen bones and reduce the risk of fractures and breaks later in life. (And, yes, you should continue to add foods that contain these nutrients in your diet.) Women that don't consume enough naturally, supplements are often advised – or, at the very least, taken to combat frail bones.
But, before you rush off to pick up a new bottle of calcium or vitamin D tablets, you should know that there's nothing in the past decade of medical research and literature that suggests they help – at least not for women over 50 that live on their own. There are some groups of women that may continue to reap the suggested benefits (particularly older women in assisted living situations) as trials considering these factors weren't included in the research. It's worth thinking about, though you should always consult a professional before taking yourself off supplements – and there may always be other benefits; preventing osteo-injuries just isn't one of them.
***
How Gabon Provides Healthcare to Poor Populations
Across Africa, it's often difficult for those in need to get to the hospital and receive care. In some cases, it's the distance to facilities – even when they seem "close enough", family members struggle to assist with the transport when a patient is unable to move comfortably. Sometimes, there just aren't enough (or any) doctors or support staff. And, then there's the matter of paying for services. It's all three in Libreville in Gabon – a country where nearly 40 percent of the population lives under the poverty line.
And yet, a service is ensuring that even the poorest of the poor in the city receive the treatment they need and deserve. SAMU-Social (Service for Urgent Medical Aid) brings ambulance services to those that can't make it to health centres on their own and provides urgent treatment on site when necessary. With a free number to call, residents receive high-quality treatment when they need it – without paying a cent for the service. According to the organisation, over 7000 interventions have been undertaken between July and December of this year. That's definitely something for the rest of continent to consider.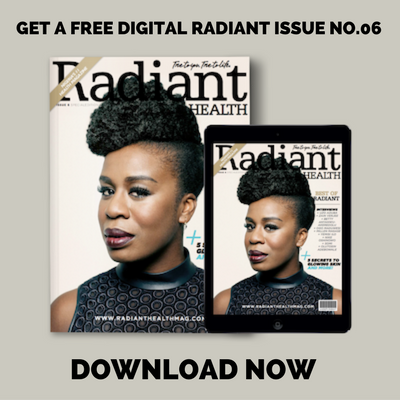 ***
Calorie Consumption Reduction (to 1800) Advised
Nutritionists and medical scientists have long advised the "average" woman to consume 2200 calories daily (while the average man gets 2500 daily). It's super important to note that everyone's body is different and while this is a good "average" target, it's not a universal number – and it's still important to consider the types of foods that make up that number.
But, in the UK, a health advisory service has reduced the number of suggested daily calories to 1800 for both men and women. Except, they haven't really. The recommended consumption is still 2200 for women, but because most people fail to account for the calories in sugary drinks as well as underestimating the real numbers consumed (a little nibble here and a sampling of that there), it's hoped that reducing the number of calories and directing counters to consider only main meals will set calories consumed closer to targets. If you happen to be a calorie counter (which isn't always the best way to lose weight), it's a reminder to consider your beverages and extra bites as much as your main meals.
***

It's Time to Tackle Rape and Gender Violence
In 2017, Lagos State alone experienced a 100 percent increase in domestic and sexual violence cases. And, those are just the reported incidents. It's tough to gauge just how many women have suffered this type of abuse as so many remain silent from fear or pressure. A global database suggests the number of reported crimes is vastly underreported. Indeed, some Nigerian women aren't even aware that there are laws against gender-based violence, with the first national piece of legislation only entering the books in 2015.
But, there are laws – and there are those committed to upholding them. In October, Amadi Onyekachi was assaulted by a police officer and believed she could do nothing about it except post details of her ordeal on social media. Her bravery caught the attention of a deputy commissioner who pursued the case, leading to the arrest of the perpetrator. Today, she's urging other women to speak up and speak out. It's also the cause championed by the new Miss Nigeria, Mildred Ehiguese, who plans to work to empower rape victims during her tenure. 2018 is definitely a time for a change!
***
WHO Confirms Yellow Fever Cases
The World Health Organisation (WHO) has confirmed 32 cases of Yellow Fever in Nigeria through laboratory testing in their facilities in Dakar. They have also classified the country's risk level as high which may seem somewhat extreme given the confirmation of 32 cases. However, it's worth noting that those aren't the only confirmed cases – other tests have been run in Nigeria and confirmed the presence of Yellow Fever. Currently, case fatality across all cases is around 25 percent.
If you've already been immunised against Yellow Fever, there's no reason to worry; a single preventative vaccination confers immunity for life. Anyone that hasn't been vaccinated should do so now – especially before traveling to Kano, Kebbi, Kogi, Kwara, Nasarawa, and Zamfara – as there is no specific anti-viral drug available. Symptoms of this acute viral haemorrhagic disease are similar to other infections of this nature (fever, headache, vomiting, and muscle pain), but also include jaundice of the skin. If you are concerned about infection, it's important to seek medical attention urgently.
Like what you're reading? Sign up for our free newsletter and never miss a post! Plus get a FREE digital version of our Issue No.10 with sign up.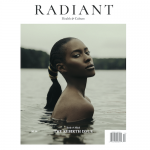 Leave a Comment