Oluremi Adetoba: A Life Dedicated to Children With Special Needs
By Temitayo Olofinlua
Published: December 21, 2017
This feature is part of the 2017 Radiant Woman of Action series. See the full list here.
At the Oluyole Cheshire Home in Ibadan, Oluremi Adetoba's day starts at seven in the morning. As the manager of the home, where she is respectfully known as the "matron," she sees that each day rolls smoothly into the next without any friction.
Her job is not an easy one. She must ensure that all of the 70 residents, whose disabilities include physical, visual, auditory, and intellectual impairments, are functioning at their best. The youngest resident at the home is 9 years old and the oldest is 50, and Oluremi must ensure that each person's productivity matches their age such that their potential in life is maximized. This involves balancing their abilities with their varying levels of productivity.
"Some are educable; they can learn. Some are trainable; they can be trained with vocational skills. Others are dependent, they have to be catered for," explains Oluremi.
The Cheshire Home has its own primary and secondary schools that serve its residents. It also provides vocational trainings in partnership with several practitioners. In addition to receiving help, everyone at the home is also taught to help one another, and it is common to see residents pushing fellow residents in their wheelchairs.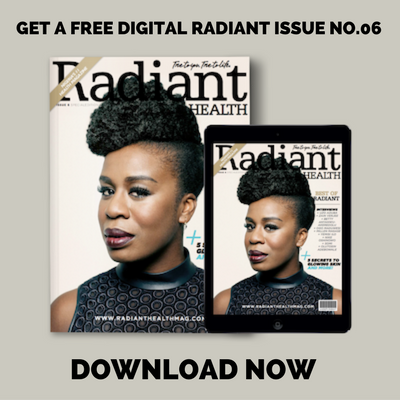 Oluremi started her career in special education some 40 years ago at the University of Calabar. In her years of service, she has worked with thousands of children with disabilities at a number of different special education schools, including the Ibadan School for the Deaf.
She recently stood in front of several dozen women with disabilities as they listened to a talk preceding a cervical cancer screening. Oluremi used sign language to interpret for the hearing impaired, and the sense of familiarity between interpreter and audience was strong, as she had taught many of them herself at the Ibadan School for the Deaf.
Oluremi began working at the Cheshire Home in 2017, five years after she retired. She has spent her entire career attending to those whom society routinely ignores. And in a world where those who work with persons with disabilities are often stigmatized because of their work, she remains committed to doing more.
"I am passionate about helping them in a world that is hostile to them," says Oluremi.
Though the work is rigorous, it also brings moments of joy. Once, while she was waiting at a bus stop, Oluremi noticed a man beckoning to her. It was one of her former students. He gave her a ride home and gifted her some money as well, in gratitude for her past help.
Oluremi also finds joy in the residents' graduations, weddings, growth milestones, and other achievements and celebrations. Such moments make her look forward to each day, and when she leaves the Cheshire Home for her own home each night, she is fulfilled.
"I cannot imagine myself doing something else," she says, a smile on her face.
Learn more about the Oluyole Cheshire Home at www.liepocheshirefoundation.org.ng.
Do you know an inspiring woman of action? Nominate her for our 2018 Radiant Woman of Action. Submit your nomination here. 
[RELATED]: 2016 Radiant Women of Action
[RELATED]: 2015 Radiant Women of Action
[RELATED]: 2014 Radiant Women of Action
Like what you're reading? Sign up for our free newsletter and never miss a post! Plus get a FREE digital version of our Issue No.10 with sign up.

Leave a Comment