Folasade Johnson: Giving Hope to Widows in Nigeria
By Temitayo Olofinlua
Published: December 21, 2017
This feature is part of the 2017 Radiant Woman of Action series. See the full list here. 
In 2006, Folasade Johnson lost her husband in a car accident that she survived. At only 26 years old, and with a 10-month-old daughter, it seemed that her world had come to an end. She spent the next two months recovering in the hospital. After she was discharged, her husband's relatives only allowed her into her marital home once, and only to pick up a few clothes.
"They took everything," says Folasade. "My late husband's vehicles, two hectares of land, the poultry we were running together, cooking gas, pots, spoons. Everything." That was just the beginning of a long hard road filled with financial challenges, emotional distress, and psychological stress. And sadly, this story is not unique — it is an everyday reality for many widows in Nigeria.
Folasade gradually rebuilt her life with the help of a 15,000 Naira loan from a microfinance bank. She used the money to start a small business making and selling chinchin, a local snack.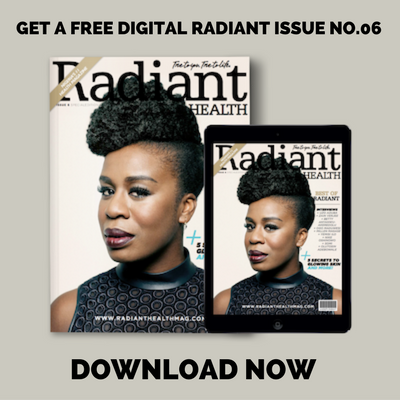 Then in 2010, Folasade met a widow in need, and she rose to that need by providing the woman with foodstuffs. Over time, she began reaching out to about 20 widows during the Christmas festivities. In 2016, 10 years after her accident, Folasade launched the Hope Soars Foundation for Widows (HSFW), an organization aimed at making life better for widows in Nigeria, starting with Ibadan.
"Widowhood is a school that no one prepares for. I hope to use my experience to encourage other widows. That they will have hope to live full lives even without their spouses," says Folasade, now a primary school teacher.
The HSFW empowers widows through small financial grants; to date, 15 widows have received such grants and loans. The organization also provides emotional support, creating a safe space for over 300 widows who provide encouragement to each other during their meetings. There was also a new addition in 2017 — health screenings.
"Widows are more concerned about taking care of their children," says Folasade. "They do not even take care of their own health." In addition to general medical checkups for high blood pressure, malaria, and HIV, the HSFW in partnership with Society for Family Health (SFH) offered free cervical cancer screenings to approximately 400 widows in Ibadan and Ikire. The screenings were followed up with treatment for those in the early stages of the disease.
Folasade and the HSFW are continuing to work to make life better for widows, giving them the hope to soar far beyond the limitations imposed by their culture.
Connect and learn more about the Hope Soars Foundation on Facebook at www.facebook.com/HopeSoarsFoundation.
Do you know an inspiring woman of action? Nominate her for our 2018 Radiant Woman of Action. Submit your nomination here. 
[RELATED]: 2016 Radiant Women of Action
[RELATED]: 2015 Radiant Women of Action
[RELATED]: 2014 Radiant Women of Action
Like what you're reading? Sign up for our free newsletter and never miss a post! Plus get a FREE digital version of our Issue No.10 with sign up.

Leave a Comment