Nigerian Women Taking to Martial Arts for Self-Defence
By Radiant Health
Published: January 5, 2018
RH Weekly News Roundup – 5 January 2018
Nigerian Women Taking to Martial Arts for Self-Defence
II Nigeria, sexual abuse and harassment are rife and there are no current statistics as many women remain quiet for fear of being shamed. A 2013 opinion poll showed that 30 percent of Nigerians know someone who has been raped, with many assaults going unreported due to the stigma and lack of confidence in the justice system.
What is seen as a way of keeping fit, martial arts are now seen as a form of self-defence from sexual harassment as well as exercise. A previously male-dominated sport has been embraced by Nigerian ladies for self-defence. Martial arts are known to build confidence while instilling women with awareness of themselves and their environment. Perhaps it will be your fitness choice in 2018.
***
Zipline Expands Medical Delivery Drones across East Africa 
Zipline has been saving lives in Rwanda since October 2016 with drones that transport and deliver blood products from a central distribution centre to hospitals across the country. Zipline's East African operations will now expand to Tanzania. The success of the project is due to the fact that drones are able to efficiently deliver blood products to difficult to access areas. In an emergency, a doctor can use WhatsApp to request blood. Using GPS the drone heads for its target, the drone usually reaches its destination within an hour of the request. The doctor receives a message when the drone arrives outside and drops the supply into a padded container with its own little parachute.
Drones are able to make deliveries in any condition which allows blood to delivery for any emergency. The company is developing a new generation of drones to ensure longer ranges and larger payloads as well as an increase in deliveries. The challenge faced is not with the technology but with the acceptance of the project and educating people on the benefits of the project. It's estimated that each drone will save eight lives. With the success in Rwanda, it's hoped this project will grow across the continent.
***
Nigerian Entrepreneur Launches New Beauty Cake Soap
There's no reason to shop overseas for specialty beauty products. The beauty and skincare industry is seen in a fast-growing business sector in the country and is highly competitive – and one entrepreneur is taking the cake. Founder and Chief Executive of BathKandy, Blondie Okpuzor is introducing a new line of what she calls 'birthday cake soaps' at her beauty store in Lagos. BathKandy is a cosmetics line that makes food inspired body products like soap, scrubs, polishes, scented oils and home fragrances among others. Products are all made by hand and look and smell like desserts.
Okpuzor still faces challenges such as power supply and employment and staffing. She is feeling confident that she is meeting some of these challenges. The candy theme and a sweet in-store experience have ensured they are set apart from other companies. There are stores in Lagos and Abuja and can be shipped across the country if you order online.
***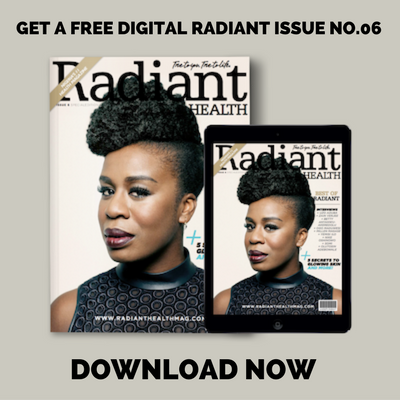 *** 
More Africans Hungry in 2017 than Ever Before
Food security is when people have access to enough food to meet their dietary needs at all times. A country will be declared food secure when it meets a combination of availability, access, and utilisation. The number of people experiencing food insecurity in Africa rose from 220 million people to 224 million people in 2017. This rise could be due to changing weather patterns, poor governance, and conflict. Although the rise in food insecurity is an issue, some African countries are making steady progress in improving their food security.
The Nigerian government introduced some key initiatives, such as the National Policy on Food and Nutrition which allocated 92 billion Naira to the agriculture sector. Initiatives looked at helping farmers through subsidies on modern equipment, access to fertiliser and an increase in irrigation. Although still food insecure, by helping farmers improve their productivity will allow progress in attaining food security. And, perhaps, 2018 will be the year for serious leaps forward.
***
Good News for Chronic Sufferers in Nigeria
While some diseases can be overcome through medication and treatment, it's not always easy – especially in Africa where medicine is often prohibitively expensive – and that's if it can be obtained at all. And, some conditions require extended treatment, lasting years, if not a lifetime. While Nigeria tries to up its production game, other companies are also making strides that can positively impact the lives and livelihoods of Africans.
The European pharmaceutical and company, Clinigen, has obtained the right to launch Halaven (eribulin), Fycompa (perampanel) and Lenvima (lenvatinib) into 10 African countries, including Nigeria – following the success of their medicines in South Africa. This is great news for those suffering from various cancers, as well as epilepsy. (Eribulen is used in the treatment of breast cancer, while lenvatinib tackles thyroid cancer. Perampanel, meanwhile, is used in the treatment of epilepsy.) If you or someone you love is suffering from these conditions, it may be a good time to consult your doctor.
Like what you're reading? Sign up for our free newsletter and never miss a post! Plus get a FREE digital version of our Issue No.10 with sign up.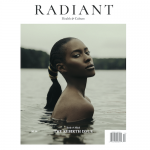 Leave a Comment