Yemisi Ilo Sets The Record Straight On Her Battle With Multiple Sclerosis [Part 2]
By Belinda Otas
Yemisi Ilo: "I'm Far Too Secured In Myself To Be Worried About Stigma."
What difference has that strong support network of love, encouragement and made to you and for you?
Support was late in coming because no one realised just how bad the MS was for years.  I made sure that I carried on as normal even when things were awful. My husband was the only person who really knew how ill I was. However when my siblings saw that I wasn't getting any better, they stepped up and mobilised extended family and friends into raising over $150,000 for the transplant. I couldn't have done this without them.
Based on your experience, is MS prevalent in Nigeria and why is it so hard to diagnose which has sometimes meant it being attributed to things that have nothing to do with medicine?
MS has always been seen as a western disease not common in countries south of the equator. There are those that believe that I have it because I started living in the UK from a young age.  It is only in recent times that it has become an issue here in Africa.
Our doctors have no real experience of it. They have not seen many cases. Some have never seen a MS patient. It is not their fault that they misdiagnose it. The MRI has done a lot to change medicine in Africa. The major problem with MS in Nigeria is in the diagnosis. Up until recently MRI scans were not readily available and now that they are, it is very expensive. A doctor might suspect MS but without MRI scans and/or a spinal tap he/she cannot proceed to treat it.
The treatment in itself is another issue as MS drugs are totally unaffordable and would be out of the league of 99 percent of Nigerians anyway.  In Europe the government pays. In the US, insurance pays. MS also starts off as relapse remitting where you have an attack that resolves itself after a few days. Another attack might not come for months. Over time the cumulative effects of the attacks can leave a person in a wheelchair, or blind.  How do you explain "inflammation in the nervous system as a result of a defective immune system" to someone with basic education? It is easier to believe it is witchcraft.
A rather unfavourable article was published after the death of Zara Goretti, why is it important that the media does not sensationalise health stories?
When Zara died, I was very, very upset. She died as a result of the traditional medicines she was drinking, not because she had MS. This is my opinion. I wrote an article after her death because I wanted people to be aware of how dangerous "Agbo" is. The bloggers gave my article a sensational title. That wasn't necessary.  There are many that read it and were educated. Thank God. To those that missed the point … well, it is their loss.
How bad is the gross misinformation that is still out there especially when you look at this health condition within the Nigeria context because reading online stories about the late Zara Gorretti, you get a strong sense that people do not know what they are talking about?
Those people just can't be bothered to type MS into Google and get the facts. They are just ignorant, lazy and stupid. That is the problem with some Nigerians. They think they know everything. It is unfortunate.
Learn more about MS: Understanding Multiple Sclerosis
No known cause or cure but over then years, you have had different treatments. Can you give us insight into a few of those and how they helped you cope with the daily challenge of living with MS?
I have taken three different types of immune modifying drugs aimed at slowing the progression of the disease by reducing relapses. These did not work for me and also had horrible side effects. I have had vascular surgery aimed at improving blood flow to and from the brain. Again – this had no effect on the MS.  I spent a month in India undergoing Aryuvedic treatment. This made me feel better but again did nothing to stop the progression of the disease.
You were recently in Singapore for treatment, known as Hemapioetic Stem Cell Transplant (HSCT), what difference will this make to your life and can you give us an idea of how it works, ways in which it will change your life and how hopeful are you that this will lead to lasting solution?
Hemapioetic Stem Cell Transplant (HSCT) will by His grace stop the progression of the disease.  It is a process that involves killing the body's memory of its damaged immune system.  The process is in simple terms:
1.    Stem cell production is stimulated by injections over five days
2.    Stem cells are harvested and frozen
3.    Immune system is destroyed using chemotherapy
4.    Stem cells are reintroduced to kick start a new immune system that has NO MEMORY of MS at all.
I had my stem cells re-introduced on the 10th of April 2014. It is early days and I am still recovering from the effects of chemotherapy. The underlying disease should now have stopped and the prayer now is that I regain lost function as my nerves will have the opportunity to heal. This can take up to two years. I am so happy that I have been able to do this. The future looks brighter. I had a pair of wedges made for me specially – I am just waiting to wear them.
Why is it important for you to tell your story as an individual who lives with MS in a country where it is gravely misunderstood?
I didn't set out to tell my story. I find myself explaining MS to people all the time. Not just in Nigeria but everywhere.  People are curious to see someone look so well in a wheelchair or using crutches with no outward sign of a fracture or broken leg. They want to know why so I tell them.
Have you ever been worried about being stigmatised?
The thought of being stigmatised has never occurred to me. I'm far too secure in myself to be worried about that. Who are they that would stigmatise me? I don't know them so I don't care. I had and still have no issues about being open.
The absence of the right information fuels stigmatisation. But what would you like to see change where the stigmatisation of individuals or any group of people affected by medical challenges and in what ways do you think programmes that sensitise family members and society as a whole would help in the future?
Fear fuels stigmatisation. So yes, correct information is essential. Anyone that is afflicted has a responsibility to educate themselves on their own challenges. Then they will be able to educate those around them. It has to start from within.
Where MS is concerned, what would you like to see change in Nigeria, so others do not have to deal with this for over 10 years before they find a solution?
My prayer is that no one is diagnosed with MS. All over the world, people are suffering with it. The only solution today is HSCT and it is crazy expensive. I am fortunate. I have a supportive family and amazing friends who have seen my struggle and my refusal to give up. They all helped to raise the funds needed.
Can the emotional and mental pain MS imposes on its sufferers be measured and what's your advice to the many women and men who live with this day in and day out?
The highest rate of suicide in the world is among MS patients. That is how bad it is. My advice would be to find success stories. They should seek out people who have been able to live despite the challenges. There are so many great testimonies online. They should claim their victories. They should pray and believe that their prayers have been heard. The bible is clear, "For I know the thoughts that I think toward you, says the Lord, thoughts of peace and not of evil, to give you a future and a hope."
What's next on your agenda in terms of raising awareness about MS?
I would like to set up a rehabilitation centre for people with neurological disorders where they can access information on all their medical options; where we can help with fundraising; where they can have physical therapy and counseling, amongst other things.
For More Information on Multiple Sclerosis:
Understanding Multiple Sclerosis
Multiple Sclerosis Foundation (US)
Multiple Sclerosis South Africa
Multiple Sclerosis-UK
Like what you're reading? Sign up for our free newsletter and never miss a post! Plus get a FREE digital version of our Issue No.10 with sign up.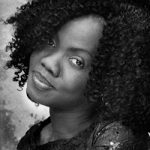 Leave a Comment