Yemisi Ilo Sets The Record Straight On Her Battle With Multiple Sclerosis
By Belinda Otas
Yemisi Ilo is a mother, a wife, a creative and at 38, she also lives with Multiple sclerosis (MS). MS is a neurological condition that affects nerves in the brain and spinal cord, resulting in a number of symptoms, including problems with movement, balance, vision, fatigue, muscle stiffness and spasms. Diagnosed in 2008, Ilo has been on a journey to find a cure and ways to better manage her condition. Earlier this year, the Nigerian blogosphere went into a frenzy when alleged comments she made after the Nigerian-American music artist, Zara Gretti, succumbed to her fight with MS at the age of 28, was published. In this exclusive interview with Radiant Health, Ilo talks about the challenges and pain of living with MS, defeating the disease, why the fear of stigma has never been an issue and her hopes for the future.
When did you realise something was wrong and when were you diagnosed with multiple sclerosis?
I was officially diagnosed in May 2008, four years after my first symptoms. It became obvious that something was wrong after the birth of my second child. I had spasms in my arms and my hands felt funny. I assumed it was carpal tunnel syndrome.
How jarring was the experience of finding out that you had multiple sclerosis, a condition for which there is no known cure?
I suspected MS because I had done a lot of research prior to being diagnosed. I was ready for the diagnosis and it was a relief to finally put a name to my symptoms. I have always believed that the medical establishment would figure something out and "cure" MS. I refused to accept that I would have to live with it. The thought was too horrific.
What did it take for you to mentally, emotionally and physically come to terms with the reality that you were living with MS, and how have you coped with the pain over the years?
A fellow MS sufferer wrote a poem that answers this question for me.

My body feels weak, my movements so slow
I duck and I dive to avoid the next blow,
It beats me up. I'm black and blue,
Nine rounds with Mike Tyson,
How many more can I do?
My body is numb, I start to shake,
Please Rescue me, I need a break!
But no one hears my desperate plea,
So I have to search inside of me,
I reach inside, what can I find?
A Will to Live and Strength of Mind,
I am so determined to Survive,
To Live my Life, to Stay Alive,
So this torture I must withstand,
With Faith I'll find a helping hand,
Deep inside myself I find Strength,
To help me swim that extra length,
My stubbornness drives me from within,
To continue my search and Never Give In,
So I ride the storm. The skies WILL clear,
I KNOW that sunshine will appear,
And my sinking feet in the Quick-Sand,
Will find themselves on Solid Ground,
And Gingerly I'll get back on my feet,
For I will Never Accept defeat!
© Sylvia Brown, April 2000
Were you based in Nigeria when your fight with MS started and can you give us insight into events that led to you being diagnosed in 2008?
I knew it had to be a neurological condition and so I visited a neurologist here in Lagos who diagnosed me with cervical spondylosis. This was in June 2004. He took some x-rays and then stuck me in a collar, prescribed oral prednisolone, amytripiline, carbamezapine and Vitamin B complex.
Needless to say, the spasms did not stop and the meds were making me feel like S**t. I then went off to do an MRI scan at the National Hospital in Abuja, where a neurosurgeon saw my scans and asked to see me.  (This was in July 2004).  He asked me loads of questions including where I was born and where I was brought up.  He then said that although it was extremely rare in Africans, he believed I had Multiple Sclerosis.
I told this to my Harvard trained neurologist in Lagos, who said it wasn't possible and not to worry about it! As time went on, I continued to have strange sensations all over my body – numbness, tingling and then I started to find it difficult walking long distances.  This was made apparent when I went to visit my husband in Lausanne, Switzerland (where he was studying for a Masters Degree) in February 2007.
Lausanne is a very "hilly" town and he lived far from the train station.  I just thought I was really unfit because my legs would have turned to jelly by the time I reached his flat from the station.  It was there that I also realised that I could no longer stand in the shower for longer than 5 minutes. I was scared because I had no idea what was happening to me and because I couldn't properly articulate it, no one else understood.  I reckon they all thought I was being a hypochondriac.
In November 2007, I had an attack of optic neuritis (I lost sight in my right eye).  I also lost the ability to walk for a few days.  I knew instantly at this point that it was MS!  I went to see another neurologist in Lagos at the Lagoon hospital in Apapa. I then did a new set of MRI scans (brain and cervical spine) and was told I either had Devic's disease or MS.
My vision came back after 8 weeks and although I could walk again – it was with concentration and not for long distances. A visit to another neurologist in the UK and more MRI scans and blood tests confirmed that I had MS in May 2008.
Learn more about MS: Understanding Multiple Sclerosis
Give our readers insight into the kind of pain you live with and the ways it affects your daily life?
I wrote something about this during a particularly bad episode:

"I want voluntary amputation
Chop off both legs just below the knees
Calves not useful – they hold no weight
Shins totally useless-they pull up no feet
Spasticity so intense – lifts me off the ground…
Then the PAIN oh the PAIN…
Tears bubbling ALL the time
Gotta keep them down – look for distractions
Anything…to help me ignore…the PAIN- searing
HOT yet icy COLD…Bandage with sharp pins in ACID wound
TIGHTLY round my legs, my torso…
I CAN'T GET THEM OFF…ARGGH
My joints tender and sore
My feet are stuck. All I can do is look
Socks on. Socks off.
USELESS
MY BACK – OH MY GOD
A sharp yet blunt (yes contradiction) knife digging and twisting and stabbing
EVERY TIME I move…So
Why the f–k would I want to move?
The itch the electric shock
Starts in my head
Ends at my feet
Power surge
Makes me want to cry
Still got to keep it together
The falls…
Are not cool
The fear
Is not cool
My eyes scan faster than a scanner
Hazards and assists all in a millisecond
My brain quicker than any speech
The need to communicate is
Draining me…finishing me…killing me…"
What are some of the physical limitations that MS has imposed on your life?
I can no longer walk without an assistive device. I use crutches and for longer distances, a wheelchair. It is awkward and uncomfortable. In Nigeria, it is a nightmare. There is no step free access anywhere. Fortunately, I have a great husband who tries to make life easier for me.
Since you were diagnosed, what are some of the measures that you have taken in order to better take charge of your life and what lifestyle habits have you changed to ensure your wellbeing?
I embarked on a dairy free, gluten free diet.  I also gave up red meat and started juicing. I started yoga and equipment based Pilates for rehabilitation. I have also had intensive physiotherapy. I try as much as possible to stick to this. It is difficult and I cheat sometimes but I'm quite disciplined.
You are married with four children, can you give us an idea of how costly this has been on your family mentally, emotionally, physically and financially?
I had two children before I was diagnosed and two after. Crazy me. I love them to bits. The older two remember a time when I could run with them. The younger two have never seen me walk unassisted. The kids are fine. MS is not an excuse for me to shirk on my responsibility as a parent. My children are grounded and have empathy for anyone with physical challenges. They are helpful and kind.
I can only imagine how awful this has been on my husband. He has had to watch me go from being a very, very active and independent person to one who needs help with the most basic of things including getting in and out of bed. It hasn't been easy – but with God's grace, we have made it work somehow.
It has also been tough financially. I have traveled far and wide looking for a solution – Poland for vascular surgery, India for Aryuveda, the USA for physical therapy and most recently to Singapore for Hemapioetic Stem Cell Transplant. Singapore was made possible with financial support from my entire family and friends and even people I don't know.
Click here to read the conclusion of Yemisi's exclusive interview. Find out Yemisi's thoughts about MS in Nigeria, her response to the media's sensationalisation of her comments following singer Zara Gretti's death from MS, her latest MS treatment and where she had to go for it. Plus stigmatization, emotional and mental toll on MS patients, and her plans to raise MS awareness in Nigeria.
Learn more about MS: Understanding Multiple Sclerosis
Like what you're reading? Sign up for our free newsletter and never miss a post! Plus get a FREE digital version of our Issue No.10 with sign up.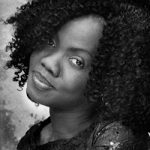 Leave a Comment