5 Steps to Perfect Winter Care for 4C Hair
By Michelle Jituboh
Published: December 15, 2017
Now ladies, winter is coming, and dry, brittle, breaking hair is upon us. You know what I'm talking about! Your hair starts to feel crunchy even though you put a moisturizer in it, you get a humongous number of split ends and single-strand knots, and your twist out starts to look funny. But don't worry, I'm going to give you five tips that I've turned into a regimen to help combat harsh winter damage. Let's get to it!
Get a Pre-Winter Trim
Now I know how painful it is to have to let go of your hard-earned inch of hair growth. But trimming is nothing to be scared of. You should, of course, get trims as needed, but trimming your hair before winter, in particular, will make a huge difference in the way that your hair grows during the season. Getting rid of old, damaged ends will help you have less knotting, aid in detangling, and give you healthy hair to fight for during those harsh, windblown days.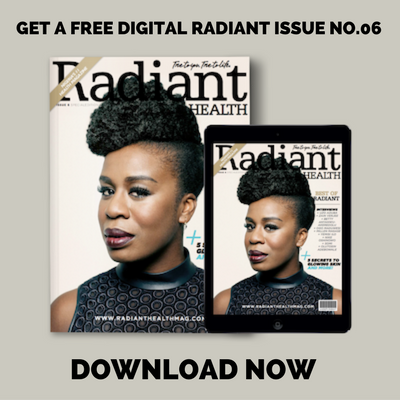 Go Easy on The Shampoo
The hair gurus have already told us to limit the amount of shampoo we use on our hair during the summer because of sulfates and other ingredients detrimental to natural hair growth. This advice becomes even more important during the winter. As a result, I rely heavily on As I Am Coconut CoWash and Cantu Complete Conditioning Co-Wash to ensure that my hair is clean and still has some moisture to it.
However! During the winter I get dermatitis, which is a skin condition that causes flaky, scaly patches on the skin and especially on the scalp. Because of this, I really cannot escape using shampoo. Ever since I started using Head and Shoulders shampoo, my hair has been more manageable and I have noticed a decrease in the itchiness that would plague me all day. I also recommend using Sulfur8 to grease your scalp. Not only does it to help with the itch, it also keeps my hair feeling moisturized until the next wash day.
Deep Condition as Needed
Because Head and Shoulders shampoo can leave my hair feeling dry, it is crucial that I use a deep conditioner every single time I wash my hair. Some of my favorite deep conditioners are Mielle Babassu & Mint Deep Conditioner and Africa's Best Organics Olive Oil Deep Conditioner. I apply the product of the day to my hair, cover my head with a shower cap and towel, leave it for 15 to 30 minutes, and then rinse. My hair always feels soft and easy to detangle after deep conditioning.
Moisturize Using the Liquid Cream Oil (LCO) Method
Last but definitely not least is moisturizing your hair. Out all of the steps mentioned here, I believe this is the most important. More than any other time of the year, it is important that your hair is moisturized during the winter so that it can grow effectively. I like to use the LCO method because I believe it keeps my hair strong and protected throughout the season.
For my leave-in, I use Curls Blueberry Bliss Reparative Leave-In Conditioner. It is light enough to prevent build-up, but has enough moisture to protect your hair — and it smells so, so good!
I opt for a butter instead of a cream because I like the consistency and the thickness. I like to use either The Mane Choice Doesn't Get Much "BUTTER" Than This or raw shea butter from Ghana.
And for my oil, I started using Alikay Naturals Essential 17 Hair Growth Oil because I felt that castor oil and coconut oil weren't working for me.
Practice Protective Styling
And finally, protect your hair! There are so many new protective styles out there to choose from. Bantu knots, wigs, braids, crochet — the list goes on and on. As long as the hair beneath is properly taken care of, the style you use really doesn't matter. Wigs are my go-to at the moment because I can just control the pressure that I put on my scalp when flat-twisting my hair. However, my favorite style will forever be braids!
Now over to you — how do you keep your hair soft and shiny during the winter?
Like what you're reading? Sign up for our free newsletter and never miss a post! Plus get a FREE digital version of our Issue No.10 with sign up.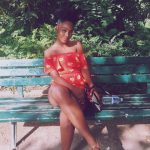 Leave a Comment