My Top 8 TSA-Approved Beauty Essentials for Travel
By Jessica Ufuoma
Published: December 15, 2017
Whether you are journeying to a faraway land for two weeks or just dashing off to a nearby city for a quick weekend getaway with the girls, you'll want to make sure you have your beauty essentials handy — and that they are compliant with current Transportation Security Administration (TSA) guidelines.
The TSA is often the party pooper, throwing a wet blanket over travelers' plans during airport security checks. They are known for confiscating non-regulation items and throwing them into that dreaded industrial trash bin. I've been a victim before and believe me, it's not my fondest travel memory. I've learned how important it is not to be on the receiving end of the TSA's wrath!
So, what is accepted and what's not? If you're planning to travel with any liquid beauty products in your carry-on bag, they must be in containers that hold 3.4 ounces (100 ml) or less, and only what will fit into one quart-sized bag.
Liquid products in containers any larger than this must be packed in checked baggage. But most of us want our go-to beauty products easily accessible in our carry-on, so checking them in is often not the best choice. If this is the case for you, and you are in search of some handy, TSA-approved beauty products, here are my favorite essentials.
For Hair
Dry Shampoo: Moroccan Oil Dry Shampoo
Nobody likes frizzy hair while traveling, but no one wants to spend the better part of their vacation washing and maintaining their hair either. The solution? Invest in a travel-sized dry shampoo. They absorb oil quickly and require minimal effort. My favorite is Moroccan Oil Dry Shampoo, which comes in both dark and light tones.
Size: 1.7 oz. / 65 ml | Price: $12

Hair Mist: Herbivore Botanicals Sea Mist
To give your hair quick shine, texture, and instant refreshment, Herbivore Botanicals Sea Mist is a great product to invest in. Not only does it provide much-needed moisture to your hair, it also doubles as a skincare product. And did I mention that this lavender product smells great?
Size: 2 oz. / 60 ml | Price: $12

Hydrating Shampoo: Desert Essence Coconut Shampoo
If dry shampoos are not your thing, or if you are traveling for a longer period of time and want to take extra care of your hair, then Desert Essence Coconut Shampoo is a must-have. With key ingredients like organic jojoba oil, organic olive oil, and coconut, it makes a great addition to your beauty bag — and for $5.99, you really can't go wrong.
Size: 1.5 oz. / 44 ml | Price: $5.99
Facial wipes: Simple Cleansing Facial Wipes
If I had to pick just one beauty product to carry with me on my travels, this is the one. As the name indicates, it really is simple: no artificial perfumes, colors, or harsh chemicals. Simple Cleansing Facial Wipes are simply a staple, leaving your face perfectly clean and moisturized.
Price: $5.99
Facial Cleanser: Cetaphil
This classic cleanser is one of the better ones out there. It is gentle on the skin and takes off dirt and makeup effortlessly. You don't need to use much either, which is always a plus. I love Cetaphil Cleanser.
Size: 2 oz. / 59 ml | Price: $3.84 

Other Essentials
Lip Balm: Carmex Classic Lip Balm
Chapped lips are an absolute no-no, and on long-haul flights, it becomes even more important to keep them moisturized. Trusty Carmex is my holy-grail classic lip balm and makes a great addition to any beauty bag.
Size: 0.35 oz. /10 ml |Price: $6.98 per 6-count
Antiperspirant: Secret Antiperspirant/Deodorant
I'm a big fan of Secret's Fresh Invisible Solid line of antiperspirants. They are long-lasting and lock in the freshness even after hectic hikes and excursions. The Luxe Lavender works and smells great at the same time.
Size: 2.6 oz. / 73g | Price: $5.49
Sunscreen: Sun Bum
This sunscreen has it all. It offers full-spectrum UVA/UVB protection, has SPF 30, and is gluten-free and water-resistant to boot. I love the Sun Bum brand, and there is a good amount of product for its compact size — I can get a lot of use from just one small tube.
Size: 3 oz. / 88 ml | Price: $9.99
There you have it — my essential, TSA-approved beauty products that leave me clean and glowing throughout my whole vacation. What are some of your favorite on-the-go beauty products?
Like what you're reading? Sign up for our free newsletter and never miss a post! Plus get a FREE digital version of our Issue No.10 with sign up.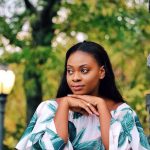 Leave a Comment