A New Twist on a Classic: Cassava Flour Chocolate Cake
By Minjiba Cookey
Published: October 4, 2018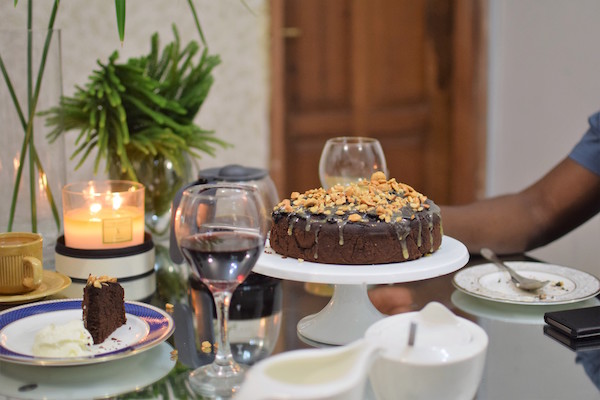 There is something decadent and luxurious about a chocolate cake that makes it a very hard treat to resist. Whether you are happy or heartbroken, despondent or euphoric, a good slice of cake doesn't go amiss. In this recipe, I have added a special motherland twist to this famous recipe in the form of cassava flour, which automatically makes this recipe gluten-free and Paleo-ish (if you skip the sugar).
This recipe is deceptively simple. For relatively no effort, you can whip up an impressive dessert in no time. Because time is often in short supply, I tend to bake it like this in one tin with a quick sprinkle of something fun on top; but sometimes, on special occasions, I might bake it in two tins to create a layer cake, sandwiched together with a nut butter or some frosting.
The best recipes, I feel, are those which are flexible enough for substitution; because you can't always guarantee that you will have the same ingredients in your pantry. If you are lactose-free or vegan, then swap out the milk for something like almond or cashew nut milk, and enjoy what that does to the flavor. You can also swap olive oil for avocado oil, or even coconut oil if that's what you fancy. Instead of water, you might try coffee for an even more intense chocolatey taste.
RELATED: Yam and Kale Pottage Recipe
As this recipe uses oil, rather than butter, it remains soft even when refrigerated. It's even harder to resist a quick slice of cake when you know there's no need to warm it up first!
Dry ingredients
2 cups cassava flour
1 cup pure cocoa powder
1.5 cups granulated sugar
1.5 tsp baking powder
1.5 tsp baking soda
1 tsp vanilla essence
Wet ingredients
1 cup milk
1 cup water
2 eggs
1/2 cup extra virgin olive oil
Method
-Mix all the dry ingredients into one bowl
-Mix all the wet ingredients into another bowl
-Pour the wet ingredients into the dry and whisk until the batter is smooth and well combined.
-Pour the batter into a well-greased and lined 8-inch round cake tin and bake at 180*C/Gas mark 4/350*F for 40 minutes or until a skewer inserted comes out dry.
Enjoy on its own, or top with nuts and caramel for an extra treat!


Like what you're reading? Sign up for our free newsletter and never miss a post! Plus get a FREE digital version of our Issue No.10 with sign up.

.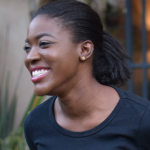 Leave a Comment