A Traditional Chicken Cobb Salad Recipe with an Ethiopian Twist
By Aida Solomon
Published: October 4, 2018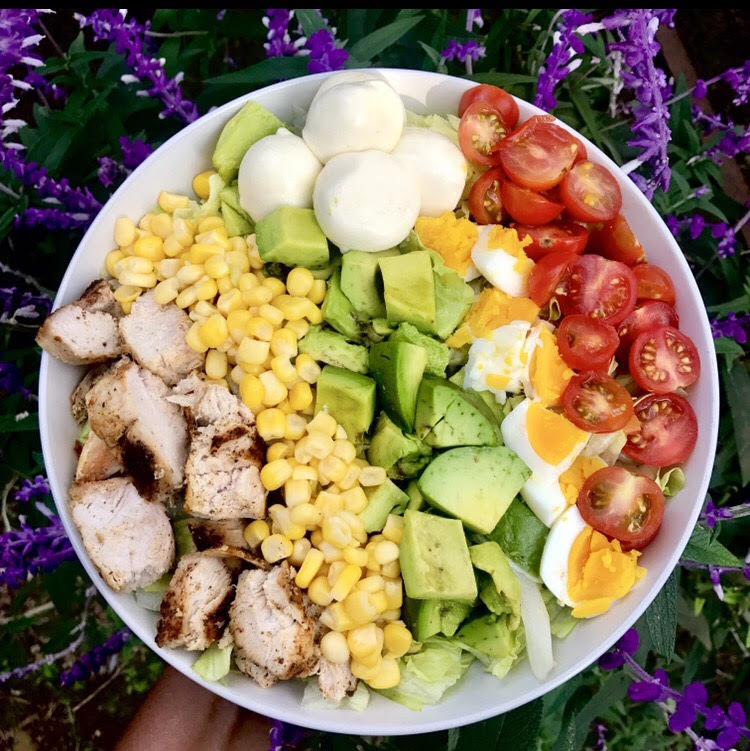 In recent years, Ethiopian cuisine has steadily become a cult favorite among foodies around the world. Characterized by injera, a spongy flatbread made from teff flour, and various stews called wot, Ethiopian cuisine is eaten with your hands and traditionally shared on a large platter. A haven for vegans, Ethiopian cuisine also features a large variety of vegan stews and dishes. Unique chili spices such as mitmita and berbere, as well as nither kibbe (clarified butter) help characterize Ethiopian food as aromatic and distinctively flavorful.
While Ethiopian cuisine remains largely unchanged over the last two thousand years, a growing number of prominent chefs are taking the ancient cuisine and incorporating different techniques to create new eats. Want to make an Ethiopian-inspired dish yourself? Check out the Mitmita Spiced Chicken Cobb Salad with an Adigrat White Honey-Lemon Vinaigrette, developed by Sophia Teshome.
Originally from Seattle, Washington, Sophia is a public-health and international development professional currently based in Addis Ababa, Ethiopia. Sophie launched the High Altitude Kitchen in 2017 with an overall aim to showcase the diverse and beautiful local Ethiopian cuisine, ingredients, and landscape to the world, and to serve as a media platform to also teach and provide insight into the vibrant food culture of Ethiopia and other global travel destinations.
High Altitude Kitchen is currently in the process of building a premier restaurant and food manufacturing facility that is wholly designed by the founder and her partner and will be opening in Addis Ababa in 2019.
The High Altitude Kitchen approach to recipe development is to be as resourceful as possible by using ingredients that are available in your kitchen or market. This includes mostly fresh, locally sourced ingredients from suppliers in your area to create delicious, healthy, and modern twists on classic favorites.
High Altitude Kitchen's Mitmita Spiced Chicken Cobb Salad
*Enough for 1 person if eating as a full meal, or 2-3 people if served as a starter dish.
Ingredients
Salad
1 large chicken breast (skin removed)
1 large head of iceberg lettuce, chopped
2 farm fresh local eggs
1 avocado (semi-firm)
1 cup of cherry tomatoes
4-5 cherry mozzarella balls
¾ cup of cooked sweet corn kernels
1 tbsp mitmita spice (or less depending on desired spice level
1 tsp salt
1 tsp black pepper
2 tsp extra virgin olive oil
Vinaigrette Dressing
2-3 tbsp freshly squeezed lemon juice
5 tbsp pure Ethiopian (Adigrat) white honey
½ tsp salt
½ tsp black pepper
1 tsp Dijon mustard
Salad Prep:
Liberally season the chicken breast on both sides with the mitmita spice, salt, and black pepper
Turn electric or gas stove setting onto medium heat and add the extra virgin olive oil when the pan is nice and hot
Gently lay the chicken breast down into the oiled pan to prevent splatter and do not move once in the pan; depending on the thickness of breast, let the chicken breast become nicely browned and caramelized one side and cook 3-4 minutes on each side. Remove from the heat and then let the chicken breast cool and rest while you prep the remaining fresh salad ingredients and dressing
Hard boil 2 eggs by placing them into cold water and when the water comes to a rolling boil, turn off the heat and let them sit in the hot water for 10-12 minutes. Remove and place in an ice bath and carefully peel, then chop and set aside
Cut cherry tomatoes in half and set aside
Cut avocado in half, remove pit and peel and chop into ½ inch size pieces and set aside
Once the chicken has cooled, slice into 1-inch pieces
Dressing Prep
Place all dressing ingredients into a small glass cup and whisk vigorously together to combine until smooth
Assembly
Place iceberg lettuce into a large bowl and then top with the chopped chicken, avocado, cherry tomatoes, sweet corn kernels, cherry mozzarella balls, and hard-boiled eggs on top. Serve with dressing on the side to preserve the appearance of the dish and prevent wilting. Or toss with dressing if serving immediately. Enjoy!
RELATED: Buzzfeed's Kiano Moju on Bridging Cultures Through Food
Notes on the recipe
All ingredients in this recipe produced and sourced locally in Ethiopia
You don't have to use chicken breast, but it makes it easier to cook evenly. Can use leg or thigh of the chicken meat with longer cooking time if on the bone and then remove the meat once cooled.
You can substitute the cherry mozzarella with other favorite cheeses if desired (blue cheese, gouda)
Mitmita is a commonly used spice in Ethiopia for a variety of dishes (typically contains a dried mix of chili, coriander, cumin, clove, ginger, and cinnamon) and can be purchased in supermarkets locally. Otherwise, if not available in your area, you can substitute for berbere or paprika etc. to give similar color and flavor
You can substitute the Ethiopian white honey with whatever honey you have available or brown sugar as well
Tag us @radianthealthmag on Instagram or Facebook with your version of the Mitmita Spiced Chicken Cobb Salad. Happy eating!
Like what you're reading? Sign up for our free newsletter and never miss a post! Plus get a FREE digital version of our Issue No.10 with sign up.

.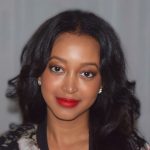 Leave a Comment