5 Mental Health Podcasts for Black Women
By Aida Solomon
Published: December 4, 2018
It's no secret that podcasts are becoming an increasingly popular medium of entertainment. Apple alone now features more than 550,000 active podcasts with contents in more than 100 different languages. Podcasts featuring relatively unknown hosts as well as celebrities are launching every month covering a variety of topics including comedy, politics, entrepreneurship, and health.
The free and intimate nature of podcasts allow for deep dives into topics that get more shallow attention in other forms of media, and tailoring towards groups of people less represented in traditional media. The topic of mental health is no exception. Although mental health has historically been a little discussed issue in minority communities, podcasters of color haven't shied away from the topic. To that end, we've curated a list of five podcasts for Black women that touch on mental health and self-care with a unique twist.  While podcasts such as 2 Dope Queens and The Read have gained mainstream popularity, don't miss these gems serving laughs, expert advice, and of course, black girl magic.
Relatively new to the scene, Balanced Black Girl was launched by fitness trainer and blogger Les Alfred. Covering topics such as how to feel confident at the gym and how to cultivate self-love through strength training, Balanced Black Girl connects the importance of building mental health along with physical health. With guests such as fitness coaches Allison Tenney and Chrissy King, this podcast discusses the importance of the wellness community being more inclusive for women of color.
Hosted by licensed psychologist Dr. Joy Harden Bradford, Therapy for Black Girls is a podcast that primarily focuses on mental health issues and therapy methods for Black women. Dr. Joy offers easy-to-use tips to help improve mental health on a variety of topics including relationships, sexuality, social media, and racism. Furthermore, the Therapy for Black Girls website offers a database for those seeking Black psychologists in the U.S.
Founded by Lauren Ash, a yogi and meditation teacher, Black Girl In Om is a podcast that focuses on holistic wellness and inner beauty for women of color. Co-hosted by art director Deun Ivory, every episode of BGIO features guests such as activist and social entrepreneur Randi Gloss, neuroscientist and meditation guide Nkechi Njaka, and intersectional writer Britt Julious. The topics covered include intentional living, reclaiming beauty as Black women, and attaining high vibrations. Each episode is meticulously crafted to provide holistic information and positive vibes to its listeners.
Hosted by your "favorite girl children" Nomusa and Adedana, Afracanah centers around the hosts' adventures living in Nairobi, Kenya. Nomusa and Adedana are diaspora African Millennials that grew up in Canada and the U.S., respectively, and provide an interesting perspective on transitioning back to the Motherland. More so, Afracanah aims to provide a platform for young women across the continent that are trailblazers in various fields and career paths. Afracanah provides a refreshing and candid conversation on surviving dating, careers, and social lives for Millennial African women.
Hosted by Samantha Riddel and her "co-hoes" Rob, Akua, and Rebecca, Inner Hoe Uprising features a NSFW lineup of topics related to sex, love, and dating in New York City. Laugh out loud funny, Inner Hoe Uprising is reminiscent of Sex and the City through the lens of black feminist Millennials. While the hosts often read through listeners' letters about various sexapades and failures, they also focus on a self-care tip for each episode. From listing free condom-finder websites, to learning how to set a schedule for yourself as a freelancer, to learning how to sit in your feelings, Inner Hoe Uprising offers a perfect balance of raw conversation on dating, sex and self-care.
What's your favorite podcast for Black women's mental health? Let us know below.
Like what you're reading? Sign up for our free newsletter and never miss a post! Plus get a FREE digital version of our Issue No.10 with sign up.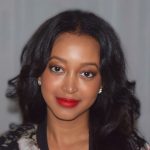 Leave a Comment