[Recipe] Sweet Potato Waffles
By Lohi Ogolo
Published: October 21, 2014
Rich in fiber, vitamins and anti-oxidants, Sweet Potato Waffles are nutritious, delicious and easy to prepare. Follow this recipe and start your day healthy with a perfect breakfast treat for you and the entire family.
Serves: 2 | Preparation time: 5 minutes | Cook time: 20 minutes
Ingredients
1 small potato
½ cup all-purpose flour (sub with coconut flour for healthy alternative)
2 tablespoons honey
1 teaspoon coconut oil
¼ cup almond milk or coconut milk
Pinch of cinnamon
1 egg
Instructions
In a clean pot, peel and boil the sweet potato until very tender when pierced with a fork.
In a blender, add the rest of the ingredients and puree until properly combined.
Add the sweet potato and mix for 5 seconds to blend into the mixture.
Heat a waffle iron until it is ready for use.*
Place half cup of the mixture into the waffle iron and cook according to your waffle iron instructions.
Serve with a drizzle of honey and fresh fruits.
https://www.radianthealthmag.com/healthy-eating/sweet-potato-waffles/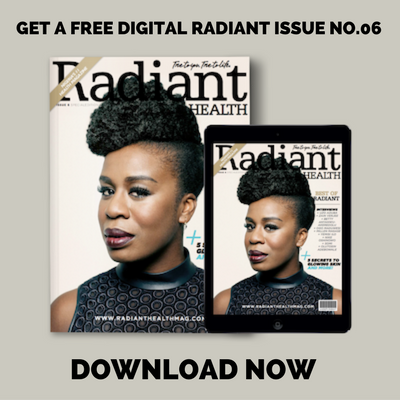 *If you do not have a waffle iron, heat up a skillet and add some butter or coconut oil to coat the bottom. Add 1/2 cup of the mixture and cook pancake style for 3 minutes on either side. Serve with fruits.
Like what you're reading? Sign up for our free newsletter and never miss a post! Plus get a FREE digital version of our Issue No.10 with sign up.


Leave a Comment