African Ginger Makes Waves in America
By Radiant Health
Published: February 16, 2018
RH Weekly News Roundup – 16 February 2018
African Ginger Makes Waves in America
Non-alcoholic ginger beverages (often called ginger beer) are traditional throughout Africa and particularly popular in West African countries. A recent rise in the popularity of craft sodas and specialty cocktails (such as the Moscow Mule, the Dark N' Stormy) that feature ginger beer has inspired brothers Mohammed and Ibrahima Diallo to found Ginjan Bros. This Harlem-based company is developing traditional African beverages for the American market.
While fond memories of a Guinean childhood seem to be the primary motivator, the co-founders are also interested in health. Their Ginjan beverage, which is made from organic and non-GMO ingredients, can be shipped anywhere in the continental US. "Our beverages are very good", Mohammed said. "Not only that, but they are also very healthy for you too. Ginger is a root that has so many health benefits for the human body. It is good for so many things and we want to bring the flavors of West Africa to the United States, while also creating something healthy".
***
Listeriosis Continues to Spread
The listeria bacteria continues to make headlines as a recent alert from South Africa's National Institute of Communicable Diseases reports the current listeriosis outbreak has reached 852 confirmed cases and 107 deaths since January 2017. While these statistics make the present situation in South Africa the worst documented outbreak of listeriosis, the presence of this bacteria is not an isolated or rare event.  In the past 60 days, there have been a total of 7 product recalls for similar reasons listed on the US Food and Drug Administration's website.
Listeriosis is a flu-like infection that is caused by eating food contaminated with the bacteria known as Listeria moncytogenes. And since the bacterium thrives in moist conditions, it can be found on fresh produce like melons and spinach as well as processed meats and unpasteurized dairy products. While the majority of people who come into contact with the pathogen exhibit mild to no symptoms, listeriosis can be more dangerous or even deadly for newborns, pregnant women, the elderly, and those with compromised immune systems. To avoid listeriosis and other related infections; remember to practice basic food safety.  Wash hands, utensils and surfaces before starting, and often during, food preparation. Wash raw produce in clean water and only use pasteurized dairy products. Cook food thoroughly and store food safely.
***
#LetItFlow
In response to a successful viral campaign, #LetItFlow, the Arizona Department of Corrections (DOC) has stated that they will revise their procedures regarding feminine hygiene products for female prisoners. Prior to the campaign, woman inmates in state and local prisons were only allowed 12 free sanitary pads each month; additional pads and all tampons had to be purchased. State Representative Athena Salman had introduced HB222, which aimed to provide female inmates with an unlimited supply of feminine hygiene products at no cost. After the bill was stalled in the House Rules Committee, the #LetItFlow campaign encouraged women (and men) to send pads, tampons, and money to State Representative (and Committee Chair) Thomas Shope. A few days later, the DOC announced a policy change — incarcerated women will now receive an allotment of 36 pads each month. These and any additionally requested pads will be provided free of charge.
While there are some who debate whether a simple administrative change is an adequate long-term solution, the news story highlights a global problem. According to UNESCO, an estimated 100 million young people worldwide lack access to adequate menstrual products which can lead to increased infections and other health complications. Additionally, many girls will skip school during their period. Though we often think of it as an African issue, even the United States, it's estimated that over 25 million women can't afford menstrual products due to poverty or incarceration. If these statistics concern you, there are several nonprofit organizations that provide feminine hygiene products and education to communities in need across the globe. Some, like Cora, use a buy one, give one approach. But, wherever you are, you can always count on homeless and domestic violence shelters that to appreciate a donation.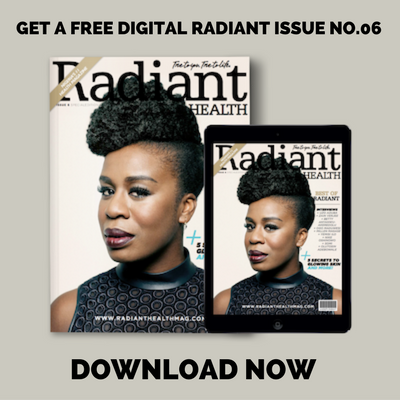 ***
Flu Season
It is the 100th anniversary of the 1918 flu pandemic which infected 500 million and resulted in the deaths of an estimated 100 million people, about 5 percent of the world's population. While not quite that severe, this flu season has already been identified as one of the worst in a decade according to an update from the Center for Disease Control and Prevention (CDC). Hospitalisation rates have been unusually high among adults age 50 to 64, an age group that usually less likely to be seriously affected. And, the most recent CDC report estimates a weekly average of 4,700 deaths from flu and pneumonia in the United States alone.
The severity of this year's flu season has led to a corresponding increase in the spread of misinformation and fear.  In a prime example, a well-shared Facebook post from 14 February 2018 made the illogical connection between an increased number of influenza deaths with the antiviral flu drug Tamiflu.  See the Snopes report for a well-reasoned response. To prevent the spread of germs (and fear), the CDC recommends washing your hands often with soap and water, cleaning and disinfecting surfaces and objects that may be contaminated, and avoiding contact with sick people. Since 2010, the CDC has advised that everyone 6 months of age and older should get a flu vaccine every year. And, we're fans of the Liberian elbow bump as a greeting during flu season (or whenever you're unwell)!
***
Maternal Mortality Audit Team Reduces Deaths by 15%
Horizon prizes feature cash rewards for those who are able to effectively meet a challenge that betters the world, in this case – the Birthday Prize – it went to organisations working to decrease maternal mortality. The €2.5 million total payout (to three different organisations) was donated by the EU, the Bill & Melinda Gates Foundation, and MSD for mothers.
The winning organisation, QUARITE, operates in Mali and Senegal and, almost unbelievably, has been able to reduce maternal mortality by 15 percent. How? By simply auditing all maternal deaths, without prejudice to the medical staff or facilities, to see where improvements could be made. Clinton Health Access Initiative Maternal and Neonatal Health Nigeria, which works to identify complications early in pregnancy (reducing maternal deaths and stillbirths by 37 and 15 percent respectively) and the WOMAN project from the London School of Hygiene and Tropical Medicine (which have progressed a blot clot stabilising drug that can reduce deaths from post-partum bleeding) took the remaining two seats. But, the real winners are, obviously, the lives that have been saved through these initiatives.
Like what you're reading? Sign up for our free newsletter and never miss a post! Plus get a FREE digital version of our Issue No.10 with sign up.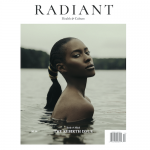 Leave a Comment