Eat Breakfast and Improve Your Heart Health
By Radiant Health
Published: October 6, 2017
RH Weekly News Roundup – 6 October 2017
Eat Breakfast and Improve Your Heart Health
Once again, breakfast shines as the most important meal of the day. A new study published in the Journal of the American College of Cardiology shows that skipping or skimping on breakfast negatively impacts heart health – possibly majorly. The researchers looked at 4000 men and women between 40-54 years of age to see what percent breakfast played in daily caloric intake.
The subjects that skipped breakfast altogether (or only consumed beverages) were shown to have the highest waist circumference and body mass indexes, along with higher blood pressure, cholesterol and fasting glucose levels. They were also 2.5 times more likely to have generalized atherosclerosis – or plaque lining their arterial walls and a warning sign for future cardiovascular issues like heart attacks. Interestingly, those that consumed between five and 20 percent of their daily intake at breakfast also had an increased risk. The lesson? Stop skipping breakfast – and you may want to make it a good meal every day.
***
A Safe Sex Startup Helps Nigerians Anonymously
Wow! A new startup is working with Nigerian norms while managing to break through the silence on sexual subjects. And, it's exactly the sort of thing the country needs right now. Better still, its founders are savvy women! Florida Uzoaru, Precious Onuobia, and Janet Nwaoshai recently launched Slide Safe with their own funds to deliver contraceptives and STD testing kits anonymously.
Customers can place an order online for one of three kits using whatever name they wish, and these are delivered through "secret service" channels so no one need ever know what's inside. The kits range from ₦2,000 to ₦7,500 and include a variety of STD tests or safe sex products. And, if you're looking for a custom Slide Safe box, you can do that too. You can also help spread the word through social media by sharing posts from the Slide Safe team.
***
11 Cases of Monkey Pox Confirmed
The Bayelsa State Commissioner for Health, Dr Ebi Etebu, recently confirmed 11 cases of Monkey Pox. Those with confirmed infections, including one doctor, are under quarantine at the Niger Delta University Teaching Hospital, where they will remain until the possibility of spreading this viral disease has passed. The Nigerian Centre for Disease Control is currently tacking 49 other persons known to have contact with the infected.
While Monkey Pox is definitely contagious and appears more frightening that a case of Chicken Pox, the West African strains have not claimed any fatalities – only severe discomfort. Symptoms include severe headaches, backaches, and (as with almost every disease) fevers. The biggest indicator is, however, the large bumps that spread across the entire body. A single infection, after an incubation period of two to four weeks, confers immunity for life.
***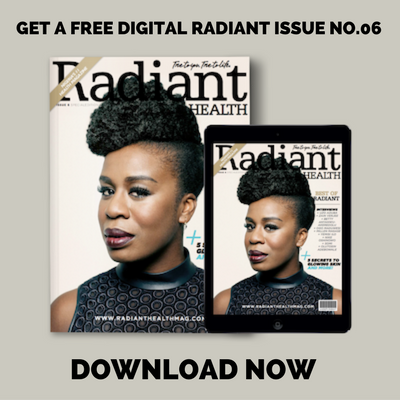 Vitamin A Supplements Help Prevent Mother-to-Child Transmission of HIV
Researchers at the South African Medical Research Council have undertaken a study to evaluate the efficacy of Vitamin A supplements in the prevention of mother-to-child HIV transmission. The findings suggest that pregnant women receiving this nutritional support are less likely to transfer infection to their children as Vitamin A plays a role in immune function.
While there is evidence from observational studies and the World Health Organisation (WHO) to support these findings, it is important to note that implementation of Vitamin A interventions should not supersede anti-retroviral therapy (ART) or delivery procedures that lessen the risk. It is, however, something to consider in areas where such treatments are not available – and a little extra Vitamin A (found naturally in sweet potatoes, liver, carrots, mangos, and dark leafy greens) doesn't hurt – especially when you're pregnant.
***
Your Inherited Fitness May Affect Your Breast Cancer Risk 
We all know that a healthy weight for one's height and the avoidance of a sedentary lifestyle are part and parcel of an overall healthy lifestyle. Obesity contributes to the development of many diseases including diabetes, heart diseases, cancers, and much more. Obviously, the goal is to remain active and maintain a healthy weight. But, researchers at the Cancer Prevention Laboratory at Colorado State University believe there may be another factor at play.
A study published in Carcinogenesis shows that your inherited fitness – in other words, your natural capacity for fitness wired into your genes, as directed by generations of fitness proclivity in your family lines – may also impact the likelihood of developing breast cancer. Although the research was undertaken on laboratory animals, those with a low inherited fitness were four times more likely to develop breast cancer than those with high inherited fitness levels. There's no point blaming your parents, of course, as they also inherited their fitness levels, but you may want to start thinking about what you pass on to future generations.
***
Government to Revitalise 4000 PHCs
Nigeria has 30,000 Private Healthcare Centres across the country – and most are in desperate need of trained medical employees, not to mention medicines, vaccinations, and first aid supplies. According to Health Minister, Isaac Adewole, 4000 of these centres are undergoing or have already completed revitalisation. However, the upgrade of these facilities isn't all the work of the government.
The UK government has covered the cost of 950, the World Bank has taken the cost of 1400, and the EU paid for 700. In addition, the wife of the Senate President is covering 36 PHCs. According to Adewole, "the FCT ministry assures on rehabilitation of 200 and the Federal Government will make 1,000 of the PHCs work at the expiration of the 2017 budget." What's interesting is that he also believes this initiative will save the country over $1 billion in medical tourism…. except that the people that make use of PHCs aren't those with the means to leave the country for healthcare services. Either way, these upgrades are a positive.
***
State of the Medical Strikes
On 20 September, the Joint Health Sector Union (JOHESU) called for an indefinite general strike, hoping that the government would meet their demands for outstanding payments and promotion arrears, amongst other concerns. Ten days later, the strike was put on suspension by JOHESU leadership to allow the government time to respond to these demands.
A meeting was called for 3 October for the government and JOHESU leadership to iron out the final details of an agreement between the parties. Upon leaving the meeting, the union called on all of its members to hold congresses on 4 October so that work could resume as usual on 5 October. With any luck, this signals the end of the strike season for the year.
Like what you're reading? Sign up for our free newsletter and never miss a post! Plus get a FREE digital version of our Issue No.10 with sign up.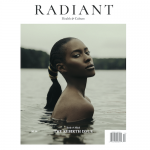 Leave a Comment