Even African Children Are Obese
By Radiant Health
Published: October 12, 2017
RH Weekly News Roundup – 13 October 2017
Even African Children Are Obese
Research published in the academic journal, The Lancet shows that the rate of obesity for children between ages five and 19 has grown ten-fold between 1975 and 2016. And, it's not just in the West. Africa may have lower rates of obesity than the rest of the world, but in southern Africa, the increase of obesity in children rose 400% during the same period. This condition strains vital organs, including the heart and lungs, and leads to an increase in chronic and dread diseases.
While the causes behind this growth in obesity are varied, many people are prepared to point fingers at fast food and the westernisation of the African diet. It may just be one of the biggest factors, as The New York Times uncovered while considering the link between increasing fast food consumption and obesity in Ghana. Though fast food is linked to affluence in Africa, it's worth noting that the same standards aren't upheld across the globe. In Ghana, for example, KFC continues to fry their chicken in palm oil – a substance that doesn't meet US health regulations. If the trend continues, there will be more obese children worldwide than those that are underweight – and neither condition is healthy.
***
Can Coca-Cola Halt Maternal Mortality in Nigeria?
You may remember the recent outcry over Coca-Cola and the possibility that Nigerian-produced soft drink products may actually be poisonous. (There's still plenty of debate over that.) But, it appears the company is ready to step up to the plate when it comes to other health care concerns in the country. They've announced a new programme: The Safe Birth Initiative.
Coca-Cola is set to provide Medshare International with a grant of $20 million, so the NGO can source equipment and supplies so that medical professionals can provide adequate emergency and post-delivery care for mothers in need in Nigeria as well as the Ivory Coast. Some of the money will also be used to train biomedical technicians and other hospital staff. Now, let's see how this programme will be instituted.
***
You Need Fats for Veggies to Work
Everyone knows they're supposed to eat plenty of fresh fruits and vegetables to maintain a healthy body and mind. And if you're like most women, you've tried to include as many of these in your diet as possible. If you've gone to extremes, you may have even taken to squeezing lemon juice over your salads in an effort to give your body its best shot at success. But, new research shows that you may want to pick up a bottle of salad dressing instead.
According to research published in the American Journal of Clinical Nutrition, your body is better able to absorb the nutrients from vegetables if there's a little oil added to them. While the study was small, it appears that adding about two tablespoons of soybean oil enhanced the body's ability to absorb two forms of vitamin E and vitamin K, as well as vitamin A – amongst others. So, if you've been skimping on the salad dressing, perhaps it's time to reconsider.
***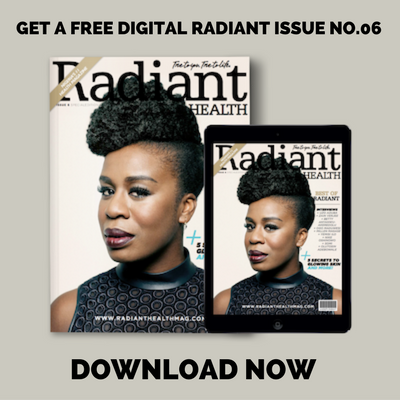 Monkeypox Cases on the Rise
Over the past week, the number of reported Monkeypox cases has risen from 12 to 31, though the Minister for Health, Isaac Adewole has stated that none of the cases have been confirmed. The new reports are spread across Rivers, Ekiti, Akwa Ibom, Lagos, Ogun, and Cross River states – moving away from initial cases in Bayelsa State.
Monkeypox is similar to Smallpox but significantly less fatal. There are two strains of the disease, the West African and the Central African strains – and there are no recorded fatalities from the West African strain. However, as the closest labs for testing of this disease are in Senegal, it's best to remain alert and report to a health care centre if any symptoms arise, including aches, body pain, fever, and a bumpy localised rash.
***
Doctors Banned from Private Practices?
This week, the government announced a ban on public doctors from participating in private healthcare. According to the 2008 Code of Medical Ethics in Nigeria, a registered practitioner in full-time employment in the public service shall not engage in extramural private practice during official duty time under any circumstances. But, this contradicts national law which prohibits any public officer to do anything other than farming.
After receiving complaints from the public, the Health Ministry decided to look into allegations that doctors in government hospitals were referring patients to their own practices. The decision to ban public doctors from working in private practices was taken at a Federal Executive Council meeting. At the same time, it was announced that the no-work-no-pay rule would be invoked for any striking unions. Will this prompt more doctors to emigrate – or will it strengthen Nigeria's healthcare sector? Only time will tell.
Like what you're reading? Sign up for our free newsletter and never miss a post! Plus get a FREE digital version of our Issue No.10 with sign up.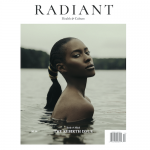 Leave a Comment