New Study Shows Why So Many Women Continue to Put on Weight After Giving Birth
By Radiant Health
Nigerian Prostitution Crackdowns
We all know prostitution exists; it's known as the oldest profession on earth. And, we all know there are multiple factors behind its continuation, but poverty and money are strong compelling forces behind both voluntary prostitution and sex slavery. And then there is the demand factor; it's difficult to rule that out. That factor is why it's so difficult to believe that the recent arrests of 55 sex workers in Abuja will have much effect.
According to statements made by the Social Development Secretariat of the Federal Capital Territory Administration, the women will face persecution and or some sort of rehabilitation services. Much was said about the "women of easy virtue" while "menfolk" were told simply, "to stop patronising commercial sex workers in their own interest." This comes as two Nigerian traffickers were arrested in Austria for forcing at least ten women into sex slavery.
***
The State of President Buhari's Health
After intense pressure from Nigerians, President Buhari's medical condition has been revealed. But, the response has prompted more questions than answers. According to media reports, the President is undergoing "intense treatment for a prostate-related ailment." While there are many speculations, it is believed that he is undergoing chemotherapy for prostate cancer.
What does this mean for Nigeria? For a start, the President cannot return to govern the country for several months – likely, he cannot return until June. Doing so would jeopardise his health. But, remaining in the UK jeopardises the country he leads. Not only does it bring to light the sorry state of domestic medical care, but is it fair to the country to remain in limbo when there are enormous challenges and projects to tackle? Perhaps not.
***
Post-Pregnancy Weight Gain and Loss
A recent study shows why so many women continue to put on weight after delivering their babies. Conducted at the University of Michigan in the United States, the data for over 30,000 women was analysed. One of the biggest factors? Sleep deprivation. No shock there, but another factor may be disillusionment with post-partum weight loss. It's believed that ineffective workouts discourage women from continuing or developing healthy habits.
But, information also shows that you shouldn't head back to the gym quickly after delivery – even if it's a natural, healthy delivery. While preparing for delivery, a woman's body changes in many ways; weight gain is just one of them. Tendons and ligaments loosen, and this can lead to injury during physical exertion. It seems that you might actually want to trade in your workouts for an extra few hours of sleep – at least for a few months.
New study shows why women continue to gain weight after giving birth. Tweet
***
Malaria, Drug-Resistance, and Soap
Just as we've learned that the Bill and Melinda Gates Foundation's provision of funding towards a malaria vaccine is paying off, it's also been reported that there's a drug-resistant strain of the disease floating around on the African continent. Artemisinin-resistant malaria poses a serious problem as the reduction of mortality is dependent on early detection and treatment – at least until the vaccine comes to fruition.
Or is it?
A Burkina Faso startup based on the work of chemist, Gérard Niyondiko, hopes that anti-malarial soap can save as many as 100,000 lives in the next couple of years. Better still, his product doesn't cost more than ordinary soap. Of course, the startup requires a continual supply of funding to make the dream a reality. But, it's certainly something to consider, isn't it?
Can anti-malaria soap be the answer? This Burkina Faso start-up thinks so. Tweet
***
Aren't We Done with Lassa Fever Already?
More reports of Lassa cases and deaths have emerged. Four are confirmed dead in Bauchi State while one of the five diagnosed cases is currently under treatment. This comes on the heels of a reported death in Cross River State in February. Additionally, there is a newly reported case in Borno State. People known to have contact with the infected women are currently under observation.
Sadly, this means that the "fatality rate for all cases is 22.8% and for all confirmed/probable cases is 54.4%" since December 2016. It's a reminder to remain vigilant and to report to your nearest health care facility if you experience any symptoms. Given the current rate of mortality, it doesn't pay to wait an extra day.
***
Supporting Locally Manufactured Drugs
The cost of medication is always a concern. It's true anywhere in the world, but especially in Nigeria where the health care sector is already overburdened. Nigeria is trying to increase its drug production capacity which is why it's imposing tariffs on imported medications. And now, the Federal Government is urging Nigerians to purchase locally manufactured drugs.
Where locally manufactured medications are available, it shouldn't be difficult to do. After all, it looks as if the FG plans to go ahead with the proposed tariffs, but only on the drugs that aren't available from Nigerian producers. Whether it stimulates local production or not remains to be seen; in the meantime, it's worth checking with the pharmacist if locally-produced drugs are available if you're on chronic medication. It may just affect your budget in the near future.
Like what you're reading? Sign up for our free newsletter and never miss a post! Plus get a FREE digital version of our Issue No.10 with sign up.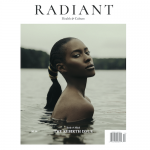 Leave a Comment