Does Your Diet Make You Prone to Breast Cancer?
By Radiant Health
Published: March 10, 2017
RH Weekly News Roundup – 10 March 2017
International Women's Day in Nigeria
Depending on location, Nigerian women experience life in different ways. International Women's Day on 8 March only served to highlight those differences. While, undoubtedly, Nigerian women living in the United States would have taken part in rallies designed to protest the presidency, were treated to rhetoric praising their femininity without any move to elevate their legal status.
Well, almost none. Ekiti State Governor, Ayo Fayose, went on the record stating that women must be in leadership roles and not in the other room. He is making moves to appoint more women to seats of power in the state. Acting President, Yemi Osinbajo, took a much softer tone on behalf of the Federal Government, speaking more of striving than actually making strides. Meanwhile, women in IDP camps in the northern areas just want to stop abuse and the necessity of trading sex for food. We definitely still have a long way to go; everywhere, it seems.
***
And, Speaking of IDP Camps
More than five million face a food crisis in Borno State and other areas affected by Boko Haram's terror. The United Nations has raised $672 million of their $1.5 billion estimates, and are confident that they'll be able to solicit the donations they need to end this humanitarian crisis. But, the situation is quickly unraveling. On Sunday, there were mass protests by camp residents that believe authorities aren't properly dispersing the aid they receive.
And, the arrest of a 14-year-old girl paid a mere 200 Naira to act as a suicide bomber shows just how desperate the situation is becoming. Using women and young girls is hardly a new tactic from the terror group, Boko Haram, but it does demonstrate new coercive methods – and desperation. On the one hand, that provides hope that the group is losing strength and numbers. On the other, it's placing increasing strain on the people in the region – as the recent protest definitely suggests.
***
Black Girls Run… and Inspire
In the face of the racism and sexism that's plaguing the United States – and the world – there are always stories that inspire. And, Black Girls Run is one of them. BGR! started as a small movement when American women of colour made strides in the largely white and male-dominated sport of distance running. Together, this popular organisation has been inspiring black women across the country, even as they turn down sponsors that want the word Black dropped from their name.
And, we definitely know the power of exercising and running on the bonds between women of any colour. We've featured four friends that truly became sisters while training for marathons in the United States. Nevermind skin colour; black girls (ahem, radiant women) run! Isn't it time you gave it a go?
***
Medical Strikes and an Idea that Makes More Sense
On Monday, the Nigerian Union of Allied Health Professionals (NUAHP) began an indefinite strike. Keep in mind, these aren't doctors and nurses, but other health care professionals such as radiographers and pharmacists. All the same, these professionals account for some 65 percent of the health care worker population. That definitely hurts.
On the other hand, Prof. Chris Bode of the Lagos University Teaching Hospital (LUTH), believes the Federal Government's policy on no-work, no-pay has saved the health of Nigerians. But, it doesn't actually address the problems at hand. Clearly, more resources must be dedicated to the medical sector in the country, as evidenced by medical tourism at the top levels and the absolutely horrifying numbers of maternal and infant deaths at the other end of the spectrum. Indeed, the United Nations Population Fund, UNFPA believes the FG would save $1.5 billion annually by investing in maternal health. Now, isn't that an idea that appeals to everyone?
***
Do Men Really Sweat More than Women?
It seems like it, right? Or, maybe it's that many women are much more fastidious about bathing then men? Or, maybe, we women just have a positive opinion of our gender.
In the case of the sweat question, it's definitely the last option. That's not a bad thing; positive self-image is a serious strength especially in the times we live in. But, men don't sweat any more than women it seems. It all boils down to shape and size according to recent research. Of course, we still suggest showering after working out – even if you didn't sweat much.
***
Does Your Diet Make You Prone to Breast Cancer?
You know that you shouldn't eat fried chicken and giant slices of cake every day. We all know they're delicious, but they don't do much for your body. Indeed, they do a whole lot of not good when you eat processed and fried foods on a daily basis. The research continually shows that women who make healthy choices are less likely to develop dread diseases and die prematurely.
Take, for instance, recent reports that the Mediterranean Diet reduces the risk of life-threatening breast cancers. There's a new study from Tufts University that demonstrates that the consumption of soy (and the isoflavones found within it) may also reduce risk of these breast cancers – and present a 21 percent decrease in risk for all-cause mortality.  And then there's the data that shows inflammatory foods (such as red meats and processed sugars) may increase the risk of developing breast cancer.
So, what's a woman to eat? And how much of a role should these reports play in your diet? The truth is that every body is different and you may be able to make compromises that other women can't. But, you should aim to eat primarily fruits and vegetables, healthy grains, and oily fish. You should limit your intake of red meat, processed goodies, and fried foods. (Looking for ideas? We've got them here.)
Like what you're reading? Sign up for our free newsletter and never miss a post! Plus get a FREE digital version of our Issue No.10 with sign up.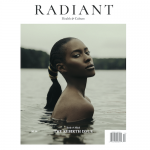 Leave a Comment