What Is The One Nutrient You May Not Be Getting Enough Of?
By Radiant Health
Published: September 2, 2016
RH Weekly News Roundup – 2 September 2016
Taking Back from Boko Haram
Last Sunday, the Nigerian Air Force finalised an operation between Malam Fatori and Kangaruwa in northern Borno to rid that area of Boko Haram forces. Reports also demonstrate that the military has managed to repel attacks from the terrorists over the past few weeks as well. Hopefully, these actions will result in freedom for previously kidnapped persons.
However, freedom may not mean much for the women and children unwillingly taken by the militants. Reports demonstrate that these persons continue to be victimised by their communities when they return home. With little to no access to resources and continual taunting, liberty may be harder than slavery. You can make a difference, even if you're on the other side of the world. Just take a look at the efforts of International Alert.
***
This Is the One Nutrient You May Not Be Getting Enough of 
Unless you spend a lot of time considering your diet and balancing the foods you eat, you may not have heard of Choline before. But, believe us, you need it. This nutrient is essential for brain cell communication and nerve impulse transmission. It also assists with heart health and liver function. And, if you happen to pregnant or plan to be soon, you should know that Choline is critical for development of your child.
And yet, it appears that as many as nine out of ten women are Choline deficient. That could be the result of a lack of information regarding this nutrient or simply because of dietary choices. To improve your Choline intake, add eggs, fish, and liver to your diet. Vegetarians will find smaller amounts of Choline in cabbage, leafy greens, broccoli, cauliflower, whole grains, peanuts, and citrus fruit. However, these sources are not as efficient as the animal ones. If you're worried about your Choline intake, speak to a dietician – or just ensure you balance your diet every day.
***
Mass Wedding Cancelled Suddenly
Approximately 100 couples have been left wondering whether they will have another chance to marry after the government cancelled their mass wedding in the middle of August. Kano State has frequently organised these events along with a Sharia committee. However, this one was postponed as the government and police believed it was a security risk for the couples and their guests.
Why are mass weddings so popular in this part of Nigeria? The government pays for it. That includes the venue, food, and gifts. The government also foots the bill for furniture and a small amount of money for each couple. It's not a bad deal… unless you want a divorce later; then you'll pay.
***
Should Women Exercise Differently than Men?
If you have a gym membership to an establishment that isn't women-only, you know there's a gender divide in the club. It's never stated; of course women can use the weights and men can join yoga classes, but it doesn't work like that.
Part of the reason for the divide is intimidation. As women, it can be a challenge to head over to the weights without a perfectly toned body or the ability to lift more than a kilo at a time. We believe we're being judged, even when we aren't. The other reason for the division? Long-standing ideas that men and women have different training needs. According to research, women need to lift weights like men and cut the cardio accordingly. Next time you head to the gym, don your favourite workout gear cause it's time to break the gender divide.
*** 
What's the Latest with the NHIS?
Key stakeholders took a three-day retreat in Kaduna State to discuss the National Health Insurance Scheme (NHIS). The debate would have been heated as there is no denying that the NHIS is clearly not working.
Some argued for the removal of NHIS funds from the FG's Treasury Single Account (TSA) as this creates bottlenecks in delivery. Others blamed the inefficiency of Health Maintenance Organisations (HMOs). Then, there is the failure of the regulator to ensure that health services are rolled out as necessary. No matter who you want to blame, something needs to change. At least the Executive Secretary of National Health Insurance Scheme, Usman Yusuf, has reiterated his commitment to making the scheme work. Let's see what happens…
***
Burkina Faso Bans Big Bum Beauty Contest
Miss Bim-Bim is a beauty contest aimed at women with larger backsides. Though this event was set to take place in Burkina Faso, it's not the only event of its kind in West Africa. Indeed, there have been several pageants of this sort throughout the world, including Brazil.
But, the government of Burkina Faso has banned the Miss Bim-Bim contest because men should not be judging women's bodies. Sentiment regarding the decision and the contest itself is divided. After all, it is an attempt to break away from the thin-as-rails image of women portrayed as the ideal in the Western world. But, it is still a matter of men telling women what's beautiful. Where do you stand on this issue? Let us know; we'd love to hear from you.
***
Ebola Lives in the Body Longer than Expected 
Uh oh! Although the World Health Organisation (WHO) believed that Ebola remained in the semen of infected men for three months following recovery from the disease, it looks like it's longer than that. Actually, it seems to be much longer.
According to recent tests in Liberia, Ebola may remain in semen for well over a year. Men older than 40 are more likely to have the remnants of the virus than younger men, but it's still a revelation for health care workers attempting to break the cycle of infection. Interestingly, Liberia has also seen an increase in the number of men reporting condom use during intercourse. Remember, that's the best way to ensure health and safety for both partners, and it's always better to be safe than sorry.
Like what you're reading? Sign up for our free newsletter and never miss a post! Plus get a FREE digital version of our Issue No.10 with sign up.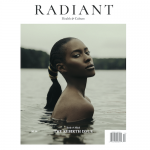 Leave a Comment