Radiantly Up-To-Date: A Cry to Outlaw Breast Ironing
By Radiant Health
More Health Care Facilities before the End of 2016?
Last month, the National Health Insurance Scheme (NHIS) in Nigeria released plans to partner with stakeholders to revamp 10,000 Primary Health Care Centres read across the country. And, they hope to achieve material changes before the end of the year. That's good news for everyone – as long as there are health care workers available to staff these facilities.
We can also expect to witness a ribbon cutting for Aliko Dangote's 1000-bed Kano hospital before the end of the year. As Africa's wealthiest man wisely points out, only healthy citizens can participate in the economic growth of Nigeria.
Want Your Long Life to Be a Healthy One?
We all know that diet and exercise go hand-in-hand towards longer, healthier lives. And, every day there's more research that shows you should be making sure you look at one or the other aspects of your life. A new study published in the Journal of Applied Physiology demonstrates that exercise during the middle decades of your life slows muscular decline in later years. And that's just one more reason to make sure you make time for daily exercise. Perhaps it's time for a run?
Is Breast Ironing the Same as FGM?
In the UK, authorities are becoming increasingly worried about the practice of "breast ironing". The West African practice of pounding pubescent and pre-pubescent breasts with hot stones, hammers, and other objects to delay their growth affects an estimated 1000 girls in the United Kingdom. (The UN estimates that 3.8 million girls are subjected to the practice of breast ironing worldwide.)
Jake Berry, a British MP is calling for the practice to acquire the same statutory recognition as FGM so that health care professionals can be trained effectively to recognise the practice. While not as prevalent as FGM, the abuse of breast ironing certainly impacts the health of women – wherever it happens in the world.
Nigerians Say No to GMO
Over 100 activist groups have moved against Monsanto's introduction of GMO maize and cotton into Nigerian agriculture. Although planting hardier crops is theoretically ideal for food security, certain GMO strains are linked to known and suspected carcinogens.
The National Biosafety Management Agency is reviewing Monsanto's application, to the horror of petitioning groups. In addition to potential threats to human health, the introduction of GMO cotton has also had adverse effects on natural production in other parts of Africa. Nigerians concerned about food safety and health can reach out to any number of organisations already working to have Monsanto's application rejected.
Moving Towards Better Maternal Health
UNICEF reports that about 2300 children under five years of age die in Nigeria – every single day. Combined with high rates of maternal mortality, these figures mean that Nigeria is the second largest contributor to the under-five and maternal mortality rates in the world. Sadly, UNICEF believes that approximately 70 percent of these deaths are preventable.
In an effort to reduce these shocking statistics, the National Assembly has declared its support for special funding in 2017 for maternal and child health projects. At the moment, no concrete plans or solid amounts have been released, but this is the first step to ensuring a future for millions of Nigerians.
Despite Government Efforts, Boko Haram Is Still a Danger
Since 2009, thousands of women have been abducted, abused, forced into sexual slavery, and required to become suicide bombers on behalf of the Islamic militant group, Boko Haram. And that's just the beginning of the terror, approximately 17,000 people have been killed as a result of the group's actions and more than 2.5 million others have been displaced.
Despite government actions to liberate occupied territory, including the rescue of over 800 hostages in the past week, Boko Haram is still a threat to human life and peace. 14 women and two girl children were recently abducted in Adamawa, and reports have come through that the two girls apprehended at the Cameroonian border are not from among the 270 Chibok girls abducted in 2014.
If you want to be a part of the solution, visit International Medical Corps' website. They're working to make a difference in the lives of the displaced and released.
Will Free Health Care Become the Norm?
Yakubu Dogara, Speaker of the House of Representatives, is sponsoring a two-week medical treatment programme in Bauchi. The medical NGO, Doctors on the Move Africa, will be responsible for the treatment and education of patients – and it's expected that over 5000 people will benefit from this initiative.
Similarily, 2500 nursing mothers are welcome to receive free medical care in Enugu and Lagos under a programme led by the Childhood Neuropsychiatric Disorders Initiatives. The aim of this initiative is to identify women suffering from post-partum depression and to intervene as necessary.
While free health care programmes aren't widespread across Nigeria, these interventions may set the stage for increased health care awareness in rural communities – and for the most vulnerable Nigerians.
Eat Like You Live in the Mediterranean and You May Increase Bone Density
If you haven't heard about the Mediterranean Diet yet, it may be time to educate yourself on the benefits of this healthy eating plan. It's less of a specific diet than systematically making healthy food choices. The "diet" involves loading plates with fruits and veggies alongside beans, fish, and unrefined grains while simultaneously limiting meat and dairy intake. Unsurprisingly, it also means limiting saturated fats.
The Mediterranean Diet has been making a splash for over a decade, but recent tests indicate that it may contribute positively to bone density in post-menopausal women. Can't imagine life without chicken or beef? Even small changes make a difference. Trade oily fish for meat one night a week and ensure vegetables take up the majority of space on your dinner plate.
Like what you're reading? Sign up for our free newsletter and never miss a post! Plus get a FREE digital version of our Issue No.10 with sign up.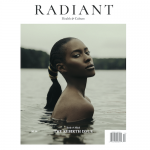 Leave a Comment