Women and Sleep: Why Women May Experience More Difficulty In Sleeping Than Men
By Radiant Health
Published: September 16, 2016
RH Weekly News Roundup – 16 September 2016
A New National Health Policy
The Federal Government hosted an Emergency National Council on Health meeting last week. The outcome? Approval of a new national health policy which spells out responsibilities at every level of government. It's about time. Still, we'll need to wait to see results.
One of the directives of the new policy includes the allocation of state budgets towards health care. Or so it would seem. The Minister for Health, Professor Isaac Adewole has urged governors to allocate 15 percent of their budget to health care. In addition to these (as yet unallocated budget), the FG has signed on to release one percent of the Consolidated Revenue Fund towards health care. Let's hope this new provision of resources comes quickly… and yields an immediate result in Nigerian health.
***
Can't Get a Good Night's Sleep?
Researchers have uncovered a surprising reason why many women may experience difficulty sleeping. According to recent tests, women may have a faster circadian rhythm than men. It's as if women operate in a time zone to the east. When we sleep, it feels later to us than it does to the men in our life. Because women fail to account for this, we're more likely to experience sleeplessness, poor rest, and daytime sleepiness.
Interestingly, the study adjusted findings for the hormonal changes associated with menstruation. No matter what time of the month, women's circadian clocks run faster than their male counterparts. Wow! Now you know why you feel the need to get into pyjamas earlier, and we suggest you do so when you can. It will increase your overall feelings of health and your daily drive; without all that fatigue.
***
Nigerian Mother Gives Birth at Sea
Faith Oqunbor stood on the beaches of Libya, stressed from labour contractions. Still, she climbed aboard a rubber boat to make the dangerous (and terribly uncertain) Mediterranean crossing to Europe. It's estimated that over 3700 people died attempting the same voyage in the last year. That's one of the reasons Médecins Sans Frontières (MSF) patrols the waters.
The Nigerian mother-to-be was rescued from the rubber boat by MSF where she was delivered of a healthy baby boy by a midwife aboard the ship. One can only imagine how this story could have gone badly should MSF not been on hand. Interestingly, the nationality of the baby has yet to be determined as he was born in international waters. Want to know more about the work of MSF? Why not check out their website or follow them on Twitter?
***
Aid Finally Makes It to Nigerian Shores
Over 4.5 million Nigerians have been displaced in the terror caused by Boko Haram. Many of these Internally Displaced Persons (IDPs) live in camps dotted throughout the Nigerian North. As many of these areas have been inaccessible (not to mention the general state of health care and inflated food prices in the country), over a million people have or are at immediate risk of acute malnutrition.
But, the United Nation's Children's Emergency Fund (UNICEF) has confirmed the arrival of US $1.3 million in much-needed aid supplies. That includes everything from sanitary items, water sterilization kits and storage barrels, and, of course, desperately required medical supplies. According to UNICEF, this is enough for roughly three months of emergency rehabilitation and assistance. You can learn more about UNICEF's actions in the country here – maybe you'll find a way to get involved and make a difference.
***
Technological Advancements on the Horizon?
Let's face it; the world is increasingly dependent on technology for nearly every aspect of life. Communication and information sharing are two big components of these developments – and it seems as though the FG has finally cottoned on to this concept.
In a bid to streamline service delivery and increase management capacity within the health care sector, the FG has created a new eHealth Steering Committee. It's presumed that this will be a big leap towards universal health care coverage in Nigeria. This committee is charged with setting rules and policies that will serve as the basis of coordination of technology in the medical and health sectors of the country. We can only hope this committee increases capacity instead of adding another kink in the service chain.
***
Can Vegans Have a Naturally Healthy Life?
According to German researchers, it's impossible for vegans to have a naturally healthy life. It's not that they can't be healthy and receive all the nutrients they need; it's that they cannot achieve it naturally. Too many supplements are needed to maintain the body's nutritional requirements.
Of course, there are plenty of vegans and vegetarians up in arms regarding the release of this information. After all, many have healthy bodies and don't mind taking supplements to ensure they receive the vitamins (such as B12, which naturally come from animal sources). The choice, of course, is yours, but we'd like to offer some simple advice. If you are pregnant, breastfeeding, or plan to fall pregnant soon, please consult a doctor or nutritional advisor; some of the nutrients missing in a vegan diet can negatively affect your child's development.
Like what you're reading? Sign up for our free newsletter and never miss a post! Plus get a FREE digital version of our Issue No.10 with sign up.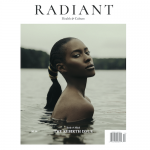 Leave a Comment