Smoothie How-To Guide: Ingredients, Extra Add-ins, And Blenders
By Alexandra Fiman Maul, MPH
Published: April 21, 2015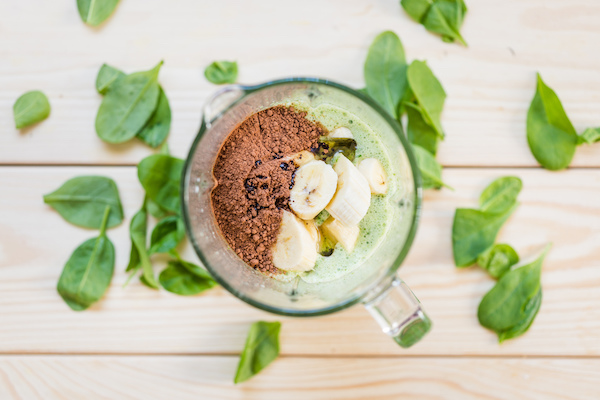 Besides fruits and veggies, what kind of products do I need?
You can make some tasty, refreshing drinks with just fruit, ice, and water, however it can be fun to experiment with adding new ingredients. From superfoods to liquids, smoothie ingredients run the gamut, and so do the wide array of nutrients they can offer!
As you saw in Smoothie articles 1 and 2, adding in nuts and seeds can make smoothies more filling and provide a super smooth texture, as well as a ton of awesome nutrition. Try adding a tablespoon of ground flax, chia, or hemp seeds for full-body health benefits, like Omega-3 fatty acids, amino acids, vitamins, minerals, antioxidants, calcium, iron, fiber and protein in each ounce.
Speaking of protein, many health nuts like to add protein powders to their blended beverages. If you are interested in adding a protein powder, I'd suggest using a 'clean' protein powder, like one from hemp, brown rice, pea, or egg white, and has a short list of recognizable ingredients (stay away from powders with strange, hard-to-pronounce chemicals). To avoid processed powders, you could add hemp seeds, almonds, Greek yogurt, or cooked quinoa to your smoothies for an added punch of protein.
Also try experimenting with different liquids, like coconut water, coconut milk (both canned, this brand is BPA-free, or by the carton) or other non-dairy milks, 100% juices, and more. Just keep in mind that adding juice as base to smoothies will increase the added sugar (and sweeter taste), so use it in small amounts.
Dried berries, cacao powder and nibs, coconut oil, and acai are also amazing add-ins. Blend in a handful of goji berries (if you don't have a high speed blender, soak them for a few hours to make them easier to grind up in your blender), add a tablespoon of cacao powder or coconut oil for some superfood goodness, top your smoothie with cacao nibs for added crunch, or experiment with acai.
Do I have to use a high-speed blender?
While high speed blenders certainly create a smoother texture, any blender will work! When you add leafy greens to smoothies, regular blenders may not blend up the leaves and you may be left with some green chunks, however, they still taste great. Opt for baby greens, like baby kale or baby lettuce, as they are more tender and will be easier to blend.
If you find that your blender has trouble with some of your ingredients, try soaking them in your base liquid for a few hours before blending. Alternatively, blend the hard-to-grind ingredients with your base liquid first then add the other ingredients to make it easier on your blender.
What kind of blender is best?
There are tons of blenders on the market with a variety of prices and functions. If you're willing to make an investment, a high-speed blender is a terrific way to make delicious smoothies, soups, sauces, and more. Vitamix is probably the most well known powerful blender, while brands like BlendTec, Ninja, and NutriBullet are beginning to rival the amount of power, but at a more affordable price tag. If you want a Vitamix, but do not want to pay the higher price, look into their reconditioned series that offer the renowned power without the high cost.
For a comprehensive guide to blenders on the market, check out this Consumer Reports article that breaks it all down. 
Can I make a 'juice' in my blender?
You sure can! What you'll do is make your smoothie in your blender then pour the smoothie through a fine mesh sieve into a glass or bowl. You will find that you are left with the smoothie pulp in the sieve, while the liquid, or juice, drips out into your bowl – ready to drink. Here's a great video that illustrates how easy it is to make a 'juice' in your blender. Don't forget, you can re-use that leftover pulp, which is rich in vitamins and fiber. How about adding it to your weekend pancakes?
Did you miss any of our Smoothie How-To Guide series? Check out the previous articles here: Smoothie How-to Guide: Smoothie 101, Smoothie How-To Guide: Where Do I Start
Like what you're reading? Sign up for our free newsletter and never miss a post! Plus get a FREE digital version of our Issue No.10 with sign up.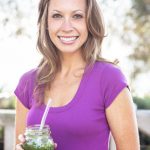 Leave a Comment