Yam and Kale Pottage Recipe
By Minjiba Cookey
Published: August 8, 2018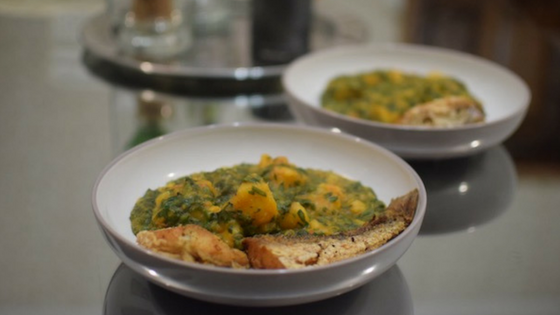 This simple pottage recipe is one of my favorites when the rainy season rolls around in Lagos. It also makes a wonderful warming meal for autumn or fall abroad. The addition of kale adds a pop of color and superfood goodness; and can be enjoyed as an easy, healthy weeknight supper with grilled chicken or fish.
This recipe lends itself to substitution. No yam? No problem – try other tubers like sweet potato or arrowroot or cassava instead. No kale? Use any other greens such as spinach, collard greens (sukuma), amaranth (efo), pumpkin leaves (ugwu) or taro leaves (kontomire).
This recipe works best in a heavy cast iron pot designed for slow cooking such as a Le Creuset. But it also works very well in a regular non stick pot if that's what you have available. The most important thing is to keep the steam in with a tight fitting lid.
With its cast of fresh, natural, whole food ingredients, this recipe can be enjoyed as part of a healthy balanced diet. If you are eating Paleo or Whole 30 or avoiding refined carbohydrates, this recipe represents a great way to pursue your healthy eating goals within an African context, with flavors and ingredients you already know and love.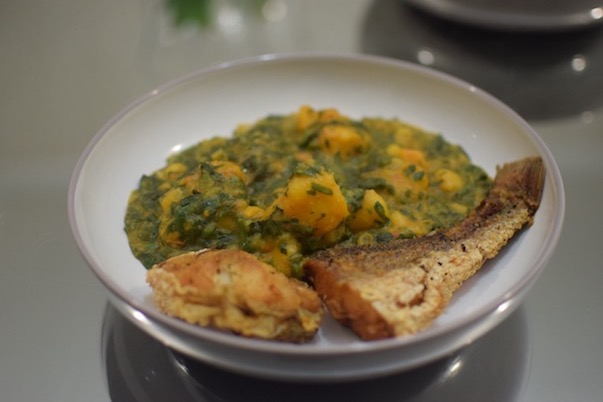 Ingredients
1/2 a large tuber of yam, peeled and cubed
1 and 1/2L water
1/2 cup organic, unrefined palm oil
2-3 cups fresh kale, sliced
1 large onion
2 scotch bonnet/habanero peppers
2 tatashe or bell peppers
4 tbsp ground crayfish
3 tsp sea salt
Instructions
Place the yam and water in a large pot and bring to the boil until the yam is soft. Keep the yam simmering on low heat in the water.
While the yam is cooking, place the onion, scotch bonnets and bell peppers in a blender with a splash of water and blitz until smooth.
In a frying pan, heat the palm oil and then add the blended onion and pepper mix to the hot oil to create a sauce. Keep this sauce cooking on medium to high heat for about 5 minutes.
Season the sauce with the sea salt and crayfish.
Now pour the sauce into the pot with the boiled yam and mix to distribute evenly.
Using a wooden spoon, stir the pot with a bit of muscle to break down a few of the bigger chunks of yam. As it cooks, the broken pieces of yam will thicken the water and give you that delicious 'pottagey texture.
Taste for seasoning and adjust as needed.
Stir the kale through the pottage just before serving to lightly cook the leaves but preserve their vital nutrients.
Serve up into nice wide pasta bowls, and tuck in!
https://www.radianthealthmag.com/healthy-eating/yam-and-kale-pottage/
Like what you're reading? Sign up for our free newsletter and never miss a post! Plus get a FREE digital version of our Issue No.10 with sign up.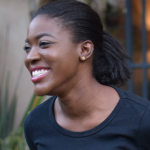 Leave a Comment