10 Must-Know Nigerian Women In Fitness
By Nikki Igbo
Published: January 14, 2015
If you're like most folks, then this new year is a reminder to recommit to last year's unkept promises of healthier exercise and diet habits. This year, don't let those dreams of a better, brighter you fall to the wayside. Get and stay motivated by following the lead of these ten health and wellness heroes who can keep you in a self-empowering mood throughout the year.
Adura Odesanya, Healthy Lifestyle Simplifier
It's been 13 years since Adura Odesanya first began her journey to overcome the fast food addiction she developed when she moved to the UK in 1998. Back then, she was able to quickly shed excess pounds by adopting a popular diet plan. But without proper exercise and consistent healthy eating habits, Adura found herself in a struggle to maintain her ideal weight. As she discovered her own simple formula for keeping fit, she felt inspired to share her healthy lifestyle tips and advice with others.Today the London-based certified personal trainer, healthy lifestyle blogger, online fat loss coach and entrepreneur specializes in making healthy living as simple as possible. Adura's program, Trimmer in 28, helps other weight loss sojourners do just that through easy-to-make recipes and easy get-up-and-go workouts.
Suzanne Brume, Fitness Blogging Dynamo
One look at Suzanne Brume's Eights and Weights fitness blog or Instagram page and it's hard to not want to get moving toward a healthier lifestyle. The New York-based Nigerian fitness blogger and yoga enthusiast is an unstoppable force when it comes to sharing her passion for proper exercise and dieting habits with her fellow Africans. Three Nigerian Blog Awards since 2010 speak to her uncanny motivational ability. When not running, hiking, biking or enjoying the great outdoors, the health and fitness blogger constantly updates her fitness followers with helpful tips and demonstrations to achieve their health potential.
Esta Morenikeji, Fat-to-Fit Motivator
Ask Esta Morenikeji and she'll put her health history in very simple terms: she used to be fat. Tired of being called "Mummy" because of her appearance, Esta capitalized on her job as a book seller and began to study a series of publications on health and fitness. Once she discovered a regimen to fit her personal goals and needs, she was able to lose 23kg (51 lbs) in nine months. Encouraged by an overwhelming response to her new look, Esta switched her career from book seller to fitness trainer and launched Esta's Zone Fitness. Since her first steps toward fitness in 2007, the Lagos personal trainer has been honored as a nominee for the 2013 CityPeople's Fitness Brand of the Year Award and has won the Alder Top Social Media Brand Award in Health & Fitness.
Ejiro "EJ" Ogenyi, Lifestyle Coach Extraordinaire
Like so many other college students, EJ Ogenyi packed on a few extra pounds when she went to the U.S. to pursue a degree in engineering. EJ's weight gain didn't stop at the typical 6.8kg or "freshman 15" pounds but instead ballooned by a staggering 15kg (33 lbs). EJ experienced many trials and errors in her weight loss mission but remained committed to personal fitness. She found success in maintaining a positive attitude, understanding the importance of diet and exercise and befriending others who shared her aspirations. Today, the New Orleans engineer and lifestyle coach and [TEAM] founder draws from her personal journey to guide others to their health goals through her blog and regular contributions to Bella Naija and Radiant Health Magazine. Most recently, the fit wife, soon-to-be-mother and editor produced the second issue of her free health lifestyle e-book, Beautiful Inside and Out.
Ada-Ari Agbim, YouTube Trainer
Certified Elite Group Fitness instructor Ada-Ari Agbim aka Adagurl understands the motivational power of a good beat–which is why the Nigerian, DC-based aerobics, step, HIIT and weight training teacher choreographs her routines to popular West African tunes. Check out her YouTube channel to find nearly 40 (and counting) quick, easy-to-follow workout routines set to such body-moving hits as Mavins' DorroBucci,D'Banj's Oliver Twist and Flavour's Baby Oku. Watching the enthusiastic trainer at work, you'd think she spent a lifetime at the helm of her own fitness organization. However, Adagurl took her first professional fitness training course in late 2010, proving that it doesn't take long to get into the groove of great health.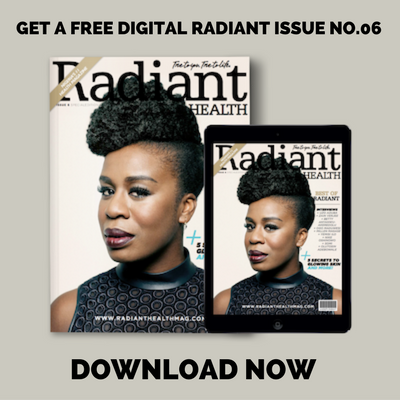 Orjiugo Oguguo, Global Fitness Advocate
When civil engineer Orjiugo Oguguo isn't providing health IT business solutions for a health, engineering and national security company, she's showing her fellow Washington DC neighbors and beyond how to achieve personal health happiness through group fitness training sessions and wellness coaching. With certifications in Schwinn, Les Mills Body Combat, Body Pump and CXWorx, the Lagos-born, UK-educated ACE certified health coach is the creator of Live In Wellness, an online resource for fitness tips, recipes and her soon-to-be-released eBook. She is also a contributor to New African Woman Magazine and Radiant Health Magazine. Orjiugo's ultimate  goal is to make fitness and nutrition knowledge accessible to all Africans no matter where they happen to reside around the globe.
Anowa Adjah, The Nigerian Powerhouse
Who says fit, full-figured ladies aren't beautiful? Certainly not the CEO of Powerhouse Physiques, Anowa Adjah. Easily the most visible personality in Nigerian fitness circles, Anowa boasts a Twitter following of 13,000. Her popularity is simple to understand: she defies the notion that "rail thin" is right and encourages women to embrace their natural body types while getting rid of unwanted pounds. Having produced a series of Powerhouse Physiques workout DVDs and created the PowerhouseHouse Physiques Workout and Wellness Tour, the motivational speaker, master trainer and mother of twins will soon release her next DVD "Lose the Gutt, Keep the Butt."
Jules, Canadian Weight Loss Icon
British Columbia-based personal trainer, online coach and bootcamp instructor Jules understands the typical excuses made for avoiding proper exercise and dieting. As a busy 116kg (255lb) nurse/midwife, wife and mother of two, she once told herself that she didn't have the looks for the gym and didn't have time to adjust her eating habits in the kitchen. But after taking a hard look in the mirror and getting a friendly and loving nudge from a good friend with the same issues, Jules let the excuses go. It only took six months of smart training and healthy eating at home for Jules to lose nearly 45kg (100lbs). Buoyed by her own ability to maintain her trim appearance for three years, Jules launched Jules Fitnex in 2013 to pay her success forward and motivate others to make the same great achievements.
Tayo Lekan-Agbaje, Fitness Addict
Big-boned. Naturally big. Come from a big family. FADD (Fitness Addict) CEO and fitness coach Tayo Lekan-Agbaje once used these descriptors to explain why she believed that she could never be a slim person. After challenging herself to a new routine of exercise and healthy dieting, the Lagos finance professional, entrepreneur, wife and mother lost 26kg (57lbs) and had to change her tune. She did so by launching FADD in late 2012 to teach and mentor others in how to lead healthful Nigerian lives. Most recently, the self-proclaimed "preacher of the gospel of fitness" was a guest presenter at the 2014 Shape Up Naija Fitness Carnival.
Trisha Maja, Zumba® Pioneer
In 2009, when Trisha Maja first heard the latin-inspired, up-tempo rhythms of Zumba® workout music, the 25-year dance and fitness guru became hooked. It wasn't long before she was instructing her own Zumba® Fitness sessions in the UK. Once she and her family relocated to Lagos in 2010, she kept her dance fitness party going by becoming the first official Zumba® instructor in Nigeria. Following her certification in Booiaka Movement (a form of dance fitness created in Italy), Trisha teamed up with her husband Akin to create FuZion Fitness Centre. Today, the African, Naija, Street and Latin dance fitness organization offers classes throughout Lagos and the UK with plans to spread its 90 minute dance party lessons throughout Nigeria and beyond.
Now it's your turn to share. Who are your leading Nigerian women in fitness? Did we miss your favorite?
Like what you're reading? Sign up for our free newsletter and never miss a post! Plus get a FREE digital version of our Issue No.10 with sign up.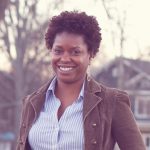 Leave a Comment