Weekend Challenge: Skip Yourself Slim
By Radiant Health
Published: August 22, 2014
Skip Yourself Slim
Burn calories fast with this simple, no fancy fitness equipment and total body toning exercise. Skip yourself slim with this weekend fitness challenge.
Skip for 90 seconds, rest 30 seconds. Repeat 10 times.
Tip: Start out slow and build your speed up. 
Illustrations by Odunze Oguguo (WhytManga)
Like what you're reading? Sign up for our free newsletter and never miss a post! Plus get a FREE digital version of our Issue No.10 with sign up.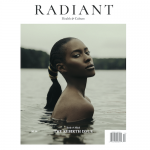 Leave a Comment