Editor's Note: It's Our One Year Anniversary!
By Nnenna Kalu Makanjuola
Published: April 28, 2015
It's our One Year Anniversary!
On the one hand, it feels like I've been doing this for a lifetime, while on the other, I find myself wondering "Where did the months go?" It's been a year of excitement, highs and lows, long work days and sleepless nights, but I wouldn't trade it for any other.
This past year has taught me so many lessons, and one that really stands out is just how important it is for we women to look after ourselves. We tend to prioritize everyone's needs above our own, mistakenly believing that we have everything under control. Of course, this is almost always to our detriment.
In my last editor's note, I shared my own struggle with being overwhelmed and making self-care a priority. And although I still find this an area of challenge, I have been making slow but steady progress. I recently began a daily meditation practice, something I never would have predicted in a million years. But much to my surprise, it is doing wonders for me. Just two days ago, after my meditation, I got a rush of what I call a "meditation high," much like the "runner's high" that motivates many of my runs. Even more important, I feel much calmer and my days are less frazzled.
It is with this newfound sense of calm that I wish to serve you as we begin our second year. On that note, I am so thrilled to bring you the One Year Anniversary Issue! In our cover story, former CNN anchorwoman Zain Verjee opens up to us about her health struggle with psoriasis, life after CNN, and her new venture to share those authentic African stories that we know all too well but never seem to find in the mainstream media. And in our special feature on breast cancer in Nigeria, we focus on yet another inspiring woman and breast cancer survivor, Mrs. Betty Anyanwu-Akeredolu, and what she's doing to help make breast cancer history by 2020.
I invite you to feast your eyes on our beautiful anniversary cover below to see the rest of the amazing features we have for you in this issue, all of which you can read here. May this issue inform, empower and inspire you to live your best health yet.
From the very bottom of my heart, I thank you for being a dedicated reader. This first year would not have been possible without you. I am also incredibly grateful to the entire Radiant Health team, who work tirelessly to bring you this publication. I'm truly excited about the future of Radiant Health, and I believe the best is yet to come.
Today I toast our collective well-being – here's to many more years doing health together!
Cheers,
P.S. How can Radiant Health serve you better? I am always happy to hear from you. Email me at Nnenna (at) radianthealthmag (dot) com.
Image credit: Turner Entertainment Networks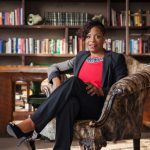 Leave a Comment