Nigeria's World-Class Breast Reconstructive Surgeon
By Nikki Igbo
Published: April 28, 2015
Health + Wellness
In Nigeria, the mastectomy surgical procedure is often the sole therapeutic option for women diagnosed with breast cancer. But any woman who has experienced a mastectomy can attest to the toll that a whole or partial breast removal takes on her self-image, libido and sense of femininity. To improve self-esteem following a mastectomy many women opt for breast reconstruction, and now a high quality approach to this procedure is available in Nigeria thanks to world class plastic surgeon Dr. Stanley Okoro.
A practicing physician since 2001, Dr. Okoro received his education in America where he graduated with honors from Meharry Medical School before undergoing Emory University's austere general surgery program. It was during his time at Emory that Dr. Okoro became interested in the healing benefits of plastic surgery.
"We performed a lot of breast cancer procedures such as mastectomy, lumpectomy and so forth," Dr. Okoro says. "One of my mastectomy patients requested breast reconstruction which was not common during that time in the 90s." Dr. Okoro asked to participate in the reconstruction procedure so he could get a first-hand glimpse of this revolutionary process.
[MORE]: Breast Cancer Survivor Betty Anywawu-Akeredolu — Reducing Stigma, Lifting Spirits
"The procedure was done so wonderfully that it was like love at the first sight," explains Dr. Okoro. "It was the first procedure of its kind that I'd ever seen and I was very impressed. I said, 'well, if he could do it, I could do it better.' That experience opened the door to a whole new world and ever since, I've included breast reconstruction services in my practice because that's what really introduced me to plastic surgery."
Dr. Okoro further honed his surgical skills in the US Navy as director of US Naval Hospital Great Lakes Breast Cancer Center, director of the endoscopic and minimally invasive surgery unit, and Chief of General Surgery. Following his Naval general surgery tenure, he obtained additional training in plastic and reconstructive surgery in Texas where he was mentored by top surgeons in the cosmetic surgery field.  The good doctor also went on to establish and direct micro-vascular breast reconstruction surgery in Maryland before establishing an office in Atlanta, Georgia.
Certified by the American Board of Plastic Surgery and the American Board of Surgery (and recognized time and again by several international plastic surgery organizations), Dr. Okoro operates private practices in both America and Nigeria. However, Dr. Okoro's relationship with breast cancer patients doesn't stop there. Having spent 10 years as a past executive director of Imo State Medical Missions—an organization which has provided free medical and surgical care services to communities in Imo State since 2003—Dr. Okoro still organizes and participates in annual missions where he personally performs an average of 15-20 free mastectomies to impoverished women who would otherwise succumb to the disease. Dr. Okoro also provides consultative services to any organization looking to execute similar medical missions throughout Africa.
Nigerians wanting expert caring and compassionate breast reconstructive services can find him at Abuja Plastics, with locations in both Abuja and Lagos.
Dr. Okoro notes, "For most patients we talk to, our services provide an opportunity to be whole again. Their self-confidence is restored. Words can not describe how happy they feel following their procedure."
Learn more about Dr. Stanley Okoro here. Got questions about plastic surgery? Use the comment box below and we'll respond to them.
Never miss a health article!  Join our free weekly newsletter to have it delivered to your inbox weekly PLUS get a bonus 10-day guide to a lean body, clear skin and radiant glow! Download your copy here.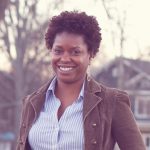 Leave a Comment