Exciting News at Radiant Health — 2016 Sneak Peek
By Nnenna Kalu Makanjuola
Published: December 8, 2015
I started Radiant Health Magazine last year to empower health-conscious Nigerian women like you with the most up-to-date, credible health information available to help you lead a healthy lifestyle — all in a way that embraces and celebrates your Nigerian identity.
At Radiant Health, we believe that healthy living goes hand-in-hand with everything you already love about being Nigerian, be it food, a fit and curvy figure, or your flair for beauty and style. And it appears that you agree, because your response to Radiant Health since its inception has been overwhelmingly positive!
Right from the start, questions have been pouring in about how to get a copy of our magazine. You asked and we listened — after months of hard work, I'm delighted to announce the launch of Radiant Health's first interactive digital issue!
At last, you can subscribe to your very own copy of  Radiant Health Magazine! Beginning in January 2016, Radiant Health's digital issues will be available via our apps on iTunes and Google Play. The magazine will be published quarterly, in January, April, July and October.
With well-researched and thoughtfully written editorials and tips on the issues you care about, Radiant Health will help you live your healthiest, fittest, most fulfilling life — from fitness and nutrition to advice from our team of wellness experts, including doctors, pharmacists, nutritionists, fitness trainers and more!
We're kicking off our launch with a very special offer for you: the Founder's Rate Pre-Launch Special! To subscribe now and take advantage of this exclusive offer, click here.
We are so excited to embark on this new chapter with you. Our deepest desire is to help you live your healthiest, most fulfilling life ever!
Thank you for an amazing year and for your continued support.
Wishing you good health and peace. Stay radiant!
P.S. A subscription to Radiant Health Magazine makes a great holiday gift! To give the gift of health that will last the entire year, click here.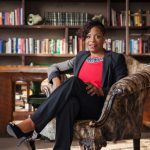 Leave a Comment