BBC Documentary: Sex For Grades Rampant At African Universities
By Radiant Health
Published: August 25, 2020
University students are looking for ways to broaden their horizons, dive deep into their fields of interest, and prove their worth. What they are not looking for is sexual abuse by professors. 
But that's what they've come to expect. It's common knowledge, but until a recent BBC documentary threw the problem into the limelight, students had felt powerless to do anything about it. 
The BBC reporters uncovered endemic abuse by professors and administrators across West Africa, at institutions including the University of Lagos and the University of Ghana. An undercover team of investigative journalists discovered that in many cases, it's not even a matter of trading sex for good grades. Men in positions of authority are coercing vulnerable young women in a variety of ways, such as threatening their ability to gain entrance or keep their placements.
While these learning institutions have policies preventing even consensual interactions, our young women remain woefully unprotected while trying to better themselves, their families, and their communities. And far too many believe that reporting incidents will invite even more trouble. 
It's time to end the abuse. Take a moment to watch the BBC documentary below to learn what we're fighting against.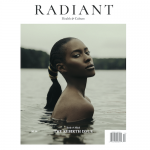 Leave a Comment