Weekend Challenge: The Out And Back Run
By Patrick Dale
Published: April 15, 2016
Fitness
Running is one of the best cardio exercises around; it requires no specialist equipment, can be done almost anywhere and anytime, and also burns lot and lots of calories. It requires no special skills and even if you "aren't sporty" you can still get a lot of benefit from running. This workout has an extra twist because it also includes an element of competition although the only person you'll need to beat is yourself.
The workout
Set your stopwatch and run in any direction for six minutes. Don't dawdle but don't sprint either – you should feel like you areexercising at around 6 out of 10 – ten being flat out. Stop for a moment to catch your breath and then run back the way you came but, this time, run as fast as you can. Your challenge is to see how much faster you can do the return journey compared to the outward one.
When you run, remember to keep your upper body relaxed, only clench your hands lightly, keep your head up and your neck long, stride out with purpose but keep your footfalls light while you maintain an even breathing pattern that is in time with your footfalls. Note: if you don't enjoy running, feel free to substitute powerwalking.
Like what you're reading? Sign up for our free newsletter and never miss a post! Plus get a FREE digital version of our Issue No.10 with sign up.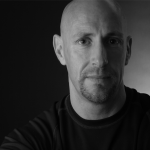 Leave a Comment