Chibok, Two Years Later and Other Stories in This Week's Radiant News Roundup
By Radiant Health
Published: April 14, 2016
Chibok, Two Years Later
R escue efforts may have started slow, but when the international community heard of the kidnapping of nearly 300 girls from a Chibok school, it's never quite been out of the media. Sure, efforts to locate and rescue the girls have dwindled. Sure the protests calling attention to the issue are not as frequent. But, two years later, the Chibok girls are not forgotten.
And, a video released by Boko Haram in the past few days have brought hope to the families of the abducted girls. At least seven Chibok girls have been identified by parents – and they're said to appear healthy, considering the circumstances. However, we can only wonder what they've been through until we bring them home. #bringbackourgirls
***
What Eating for Two Really Means
Pregnancy places a lot of strain on your body. You're effectively dividing your body's resources and systems – but you shouldn't claim that you're eating for two. More importantly, you should abide by healthy pregnant eating standards. Many women only need to increase their intake by 200-300 calories a day.
Sure, you're tempted to indulge, but now there's more reason than ever before to stick to your healthy eating plan. Pregnant mothers indulging in high-sugar or high-fat diets are jeopardising their daughters' chances of conception when it's their turn. That's right. According to new research reports, gestational obesity and incomplete nutrition negatively affect the egg reserves of girl children. Want to spoil yourself? Opt for dark chocolate covered fruits like this and this; your daughter will thank you for it.
***
How Important Are Female Condoms to Nigerian Health?
If you've never heard of female condoms, you're about to. They've been on the market for over a decade, but female condoms haven't really taken off in the mainstream. A primary reason may just be the price of these contraceptives. But, they shouldn't be ignored – and they may be more affordable soon!
The female condom is currently the only contraceptive that women can initiate that also serves as a barrier to sexually transmitted infections – including HIV. While the Nigerian government and health ministry updates policy on female contraceptives, we applaud an Indian company that's working to bring down the cost and ensure compliance with international standards and African patent laws. Here's to making it your choice!
***
 Miss Health Nigeria? Maybe Not
There are a lot of beauty pageants in the world, and across Africa. Do we need another one? Do we need a Miss Health Nigeria? The jury is still out on that. The aims of this pageant include the dissemination of health information, the formation of local clubs to promote healthy living and choices, as well as the reduction of teenage pregnancy through advocacy. Those are lofty goals for any organisation, however valid they may be.
Highlighting the state of health care in Nigeria is never a bad thing, but there isn't a lot of verifiable information regarding the pageant or the selection of winners. With an incomplete website accompanied by a registration fee, we urge young Nigerians to research the competition before joining. It's worth following the journey on the first pageant to see what happens before entering the second one.
***
Totally Preventable Deaths of Pregnant Teachers
Being a civil servant in Africa isn't easy. In addition to low pay scales, there are times when the pay doesn't arrive at all. That's exactly why 6000 teachers in Bauchi state gathered for verification when called; they needed their salaries. Unfortunately, in the confusion of the day, and with all the pushing and fretting that comes with such an exercise, two pregnant teachers collapsed and lost their babies. Although taken away for medical treatment, both pregnant women passed away.
Sadly, all four deaths (including the unborn children) were preventable. Special provisions must be made by the government for pregnant and nursing women as their bodies undergo the strain of these conditions. And, it's time to find more efficient verification solutions, not to mention timely payments of salaries for all civil servants.
***
The Link between Exercise and Emotional Health
You'll easily find resources linking yoga practice and increase mental and emotional health. And yoga does help your body in many ways. But, if you suffer serious mood swings or find yourself on an almost constant emotional roller coaster, you may want to try aerobic exercise instead.
It turns out that running may be more balancing than yoga or stretching according to new research. Now, that's no reason to give up yoga; it's a call to get your blood pumping through aerobic exercise a little more frequently – especially when times are tough.
***
World Health Day 2016 and Diabetes Awareness in Nigeria
Every year, the World Health Organisation (WHO) chooses a theme for World Health Day. Last week, we took a look at diabetes awareness. According to WHO statistics, the number of Africans living with diabetes increased dramatically over the past few decades, from four million adults in 1980 to 25 million in 2014. It's also estimated that some 400,000 Nigerian deaths stemming from the condition could have been prevented through diagnosis and proper treatment.
There are different types and levels of diabetes, and many of them are preventable through proper diet and exercise. Still, anyone experiencing symptoms of diabetes (or are overweight) should have their blood sugar levels tested. Symptoms include increased hunger and excessive thirst, the urge to urinate frequently, dramatic weight loss or gain, blurry vision, and slow healing wounds. Tests are simple and may save your life!
Radiant Health Weekly news round up is published every Friday. 
Like what you're reading? Sign up for our free newsletter and never miss a post! Plus get a FREE digital version of our Issue No.10 with sign up.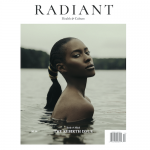 Leave a Comment