Grilled Pineapple With Honey And Dark Chocolate Drizzle
By Lohi Ogolo
Published: October 24, 2014
Healthy Eating
Craving for a vitamin-rich, low calorie, but easy to make dessert? Try our Grilled Pineapple recipe and enjoy a sweet after-dinner treat with family and friends.
Preparation Time: 10 minutes | Serves: 5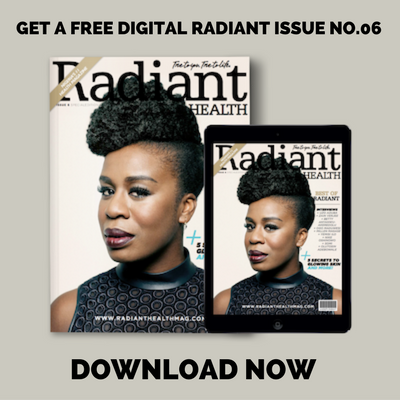 Grilled Pineapple With Honey And Dark Chocolate Drizzle
Ingredients
1 pineapple (peeled and cut into 2 inch spheres)
2 tablespoons honey
3 tablespoons melted dark chocolate
Sprinkle of sea salt
Instructions
Using a sharp knife cut the pineapples into 2 inch spheres.
Place on a lightly coated grill pan or outdoor grill and grill for 5-7 minutes until the pineapples starts to caramelize.
Place on a plate and drizzle with honey and melted dark chocolate.
Sprinkle with sea salt and serve.
https://www.radianthealthmag.com/healthy-eating/grilled-pineapple-honey-dark-chocolate-drizzle/
*Can also be served with frozen Greek yoghurt for a hot and cold sensation.
Like what you're reading? Sign up for our free newsletter and never miss a post! Plus get a FREE digital version of our Issue No.10 with sign up.


Leave a Comment