Could This Newly FDA Approved Eye Drops Replace Reading Glasses?
By Radiant Health
Published: December 19, 2021
People who suffer from age-related blurred near vision now have the option to use Vuity, a first-of-its-kind drug that can sharpen vision for several hours at a time. The medicated eye drops are now available with a doctor's prescription. The drug isn't currently covered by insurance, and a 30-day supply costs about $80. People aged 40 to 55 years old had the best results in the studies done, while those over the age of 65 found them to be much less effective. 
Like what you're reading? Sign up for our free newsletter and never miss a post! Plus get a FREE digital version of our Issue No.10 with sign up.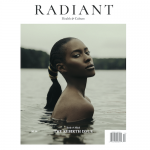 Leave a Comment