Dr. Bosede Afolabi — Blazing A Trail In Maternal Health
By Chinyere Amobi
Published: November 24, 2015
The Radiant Health Women of Action is our list of inspiring women taking action to improve the health and well-being of African communities, whether on the continent or in diaspora.
The number of Nigerian women who die in childbirth is staggering; Dr. Bosede Afolabi is working hard to change the tide.
To date, Nigeria ranks second only to India in the number of women who die during childbirth. According to UNICEF, Nigerian women stand a 1 in 13 chance of dying during pregnancy and childbirth, with 40,000 maternal deaths in 2010 alone. While these dire statistics may seem nearly impossible to address, 18-year veteran OB-GYN Dr. Bosede Afolabi has met the challenge head-on.
Dr. Afolabi, who professionally trained in both the U.S. and U.K., is an associate professor and consultant of obstetrics and gynecology at Lagos University Teaching Hospital (LUTH). She has dedicated her career to making childbirth safer and less stressful for the women in Nigeria.
When asked what inspired her to blaze a trail in the maternal health field, Dr. Afolabi remains humble. "I enjoyed the OB-GYN courses during medical school, and I found I had a natural knack for it," she says. "I think it may also be because I identify so much with women and personally understand their health issues."
This natural knack has paid off for Dr. Afolabi. In addition to being a fellow of the Royal College of Obstetricians and Gynecologists in the U.K., the West African College of Surgeons and the National Postgraduate Medical College of Nigeria, Dr. Afolabi is the founder of the Maternal and Reproductive Health Research Collective, a not-for-profit organization that works to reduce maternal mortality in Nigeria through advocacy, research and community outreach programs.
One of the branches of maternal health that Dr. Afolabi focuses on is sickle-cell pregnancy. Due to Nigeria's large population and other factors, such as failures within the country's health care system, Nigeria has the highest number of people suffering from sickle-cell disease in the world, with nearly one in four Nigerians carrying the sickle-cell gene.
As for the future, Dr. Afolabi plans to continue treating and addressing women's reproductive issues, working on ways to reduce maternal mortality and teaching and inspiring young medical students and postgraduate residents.
Despite her international renown and experience, for Dr. Afolabi coming home was always part of the plan. "It is Nigeria that I identify with as my home, despite being able to live in the U.K. freely," she says. "I am very patriotic about Nigeria and believe it is only we the citizens who can improve the country and make it work."
To learn more about the Maternal and Reproductive Health Research Collective, visit their website at www.mrhrcollective.com.
[MORE]: See All the 2015 Radiant Health Women of Action
Never miss another health article from us. Join our free weekly newsletter and get a bonus 10-day guide to a lean body, clear skin and radiant glow! Download your copy here.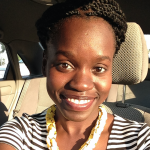 Leave a Comment