How To Smell Good Naturally
By Radiant Health
Published: March 31, 2014
Smell Meadow-Fresh Naturally!
Sure we spritz ourselves with perfume, antiperspirant, and fragrance to ensure a whisper of aroma hits the senses of our loved ones, but there are plenty of natural ways to ensure an air of fresh scent surrounds you at all times!
Follow these top tips to remain daisy fresh all day long…
Beat the sweat!
Gently dab diluted Witch Hazel or Tea Tree Oil under your arms and behind your knees. These natural oils will help keep perspiration in check, zap bacteria and naturally deodorise. Fresh lemons are also potent sweat-sappers thanks to their citric acid content – look for this ingredient in your deodorising products, or simply wipe fresh slices under your pits for a zesty cleanse! (Be sure not to apply fresh after shaving though – ouch!!)
Why not make your own deodorant? Simply mix ¼ cup of baking soda, ¼ cup of cornstarch, 5 tablespoons of coconut oil and the juice of 1 lemon – to make a paste. Store in a small air-tight container or cram into an empty deodorant stick dispenser. Always apply when your underarms are a little damp, for example after a shower or bath – this allows the active ingredients to gatecrash your sweat glands and keep whiffs at bay.
Scribble these on your shopping list!

✓ Green leafy vegetables

✓ Citrus fruits

✓ Fresh lemons

✓ Jasmine & Peppermint tea

✓ Fresh rosemary

✓ Cinnamon

✓ Coconut oil

✓ Jasmine oil
Get Fragrant Tresses
Keep your locks smelling fresh by squeezing lemon juice through your tresses – this has a deep cleansing effect that neutralises sweat. Or try soaking your hair in rosewater to give your halo a subtle scent reminiscent of a summer's day.
Get a head massage and use aromatic jasmine or hibiscus oil to nourish, refresh and de-stress. And why not wear a fresh-smelling flower in your hair? The natural perfume will create a cloud of delicate freshness that follows you all day and looks oh-so-pretty.
Beat Stress, Smell Fresh!
Stress not only makes us sick, old and silly – but it makes us sweat and stink too. Although exercise makes us perspire, it helps control our stress response for the rest of the day with its fix of happy, calming endorphins. Endorphins also help keep bacteria and body odour in check – so workout, shower, and float through your day on a cloud of sweet-scented serenity.
Eat To Smell Sweet…
Greens – As if you needed yet another reason to eat your greens! Vegetables such as spinach, pumpkin leaves, chard, kale, and parsley are packed with chlorophyll which has a powerful deodorising effect on the body!
Citrus Fruit – The awakening aroma of citrus is readily absorbed by the cells – helping to invigorate your scent. Pop some fresh lemon and lime slices in your drinks to stay smelling citrus fresh.
Cardamom Seed – This is a natural breath freshener, and it penetrates rapidly, leaving behind its signature sweet aroma which delicately emits from your pores!
Jasmine & Peppermint Tea – These fragrant brews refresh the mouth and help to remove toxins from the system which will help to prevent bad smells from looming.
Fresh Rosemary – This herb helps to annihilate body odour and freshen breath too.
Cinnamon – this sweet-smelling spice is possibly even more pleasing to the nostrils as it is to the taste buds. It is also both a potent anti-fungal and anti-bacterial spice – it swoops through the system and helps fight pests that cramp your style and scent.
Red meat, coffee, and junk food can each drop a stink bomb in your body – avoid if you are off on a hot date! Oh, and chewing on fresh parsley naturally neutralises bad odors in your mouth – yes, even garlic!
Like what you're reading? Sign up for our free newsletter and never miss a post! Plus get a FREE digital version of our Issue No.10 with sign up.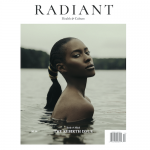 Leave a Comment